24. Gumbo Traces Its Origins Back to Africa
If you've ever eaten in the US South, you would know of both Gumbo and Jambalaya. These stews are similar in ingredients, though different in preparation. Both are usually filled with various types of proteins like ham, sausage, shellfish, and sometimes even chicken, all mixed with vegetables and rice. This Louisiana staple traces its origins all the way back to Africa.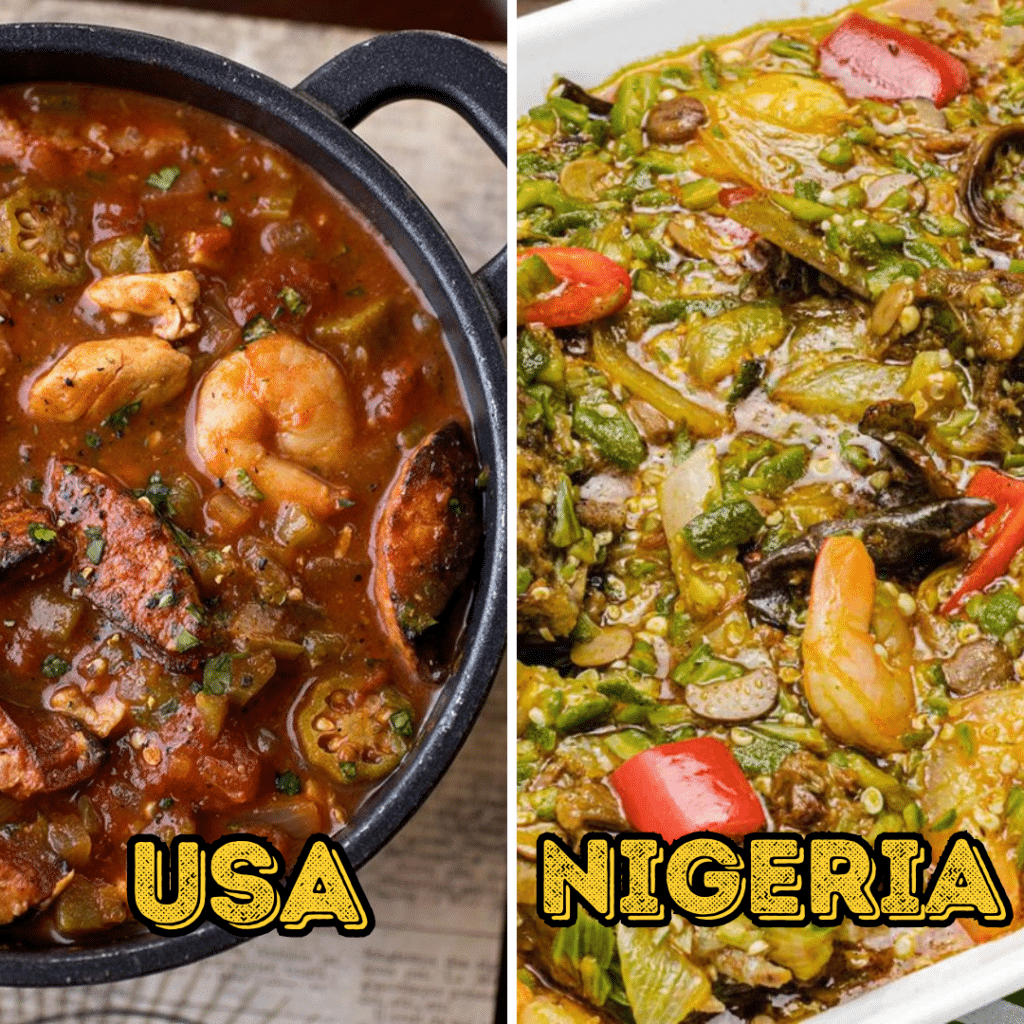 The word "gumbo" comes from the West African "ki ngombo," which means okra, the chief flavor that defines the dish even now. Perhaps unsurprisingly, then, is to bring up the Nigerian Okro soup, a similar dish that contains okra, much like its successor. It's also traditionally made with fish and shellfish, though it is far less likely to have sausage and ham.