19. Sugar, Oh Honey, Honey
These cinnamon rolls are so different that you'd be forgiven for having mistaken them for two completely different kinds of food! As you can see, traditional Swedish cinnamon rolls might be lightly sprinkled with powdered sugar to dress it up, but generally don't have anything extra once out of the oven.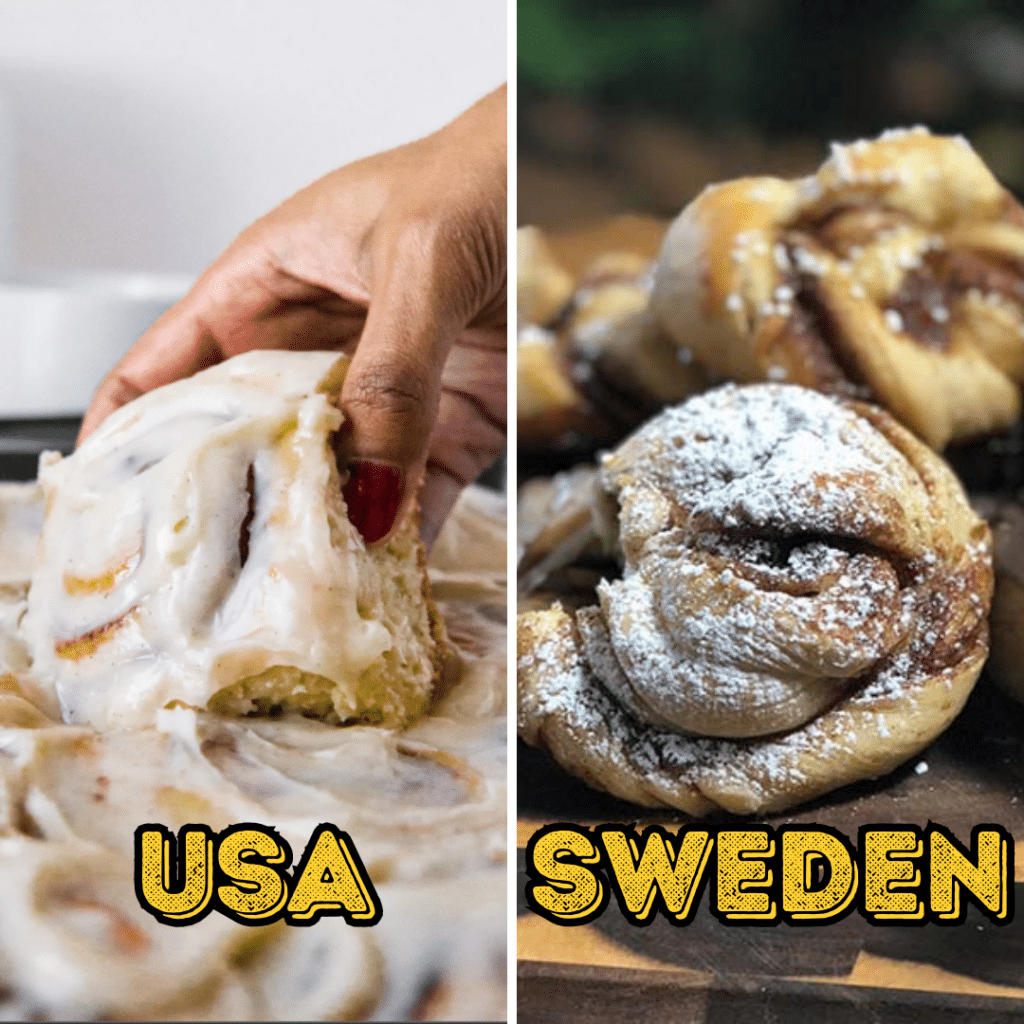 The American version, however, is smeared with a white glaze (coincidentally also made out of powdered sugar). The American cinnamon roll also looks a bit cakier in terms of texture, while the Swedish version is a bit more like a classic pastry. I'll take either one!