#8: A Surprising Predator
We don't often consider insects as vicious hunters, but dragonflies have earned the title of the world's most successful predators when it comes to hunting. These agile insects boast an astonishing kill rate that surpasses that of any other creature on Earth. With their large compound eyes providing a near-360-degree field of vision and incredible speed and maneuverability in flight, dragonflies are indeed formidable hunters of smaller insects like flies and mosquitoes.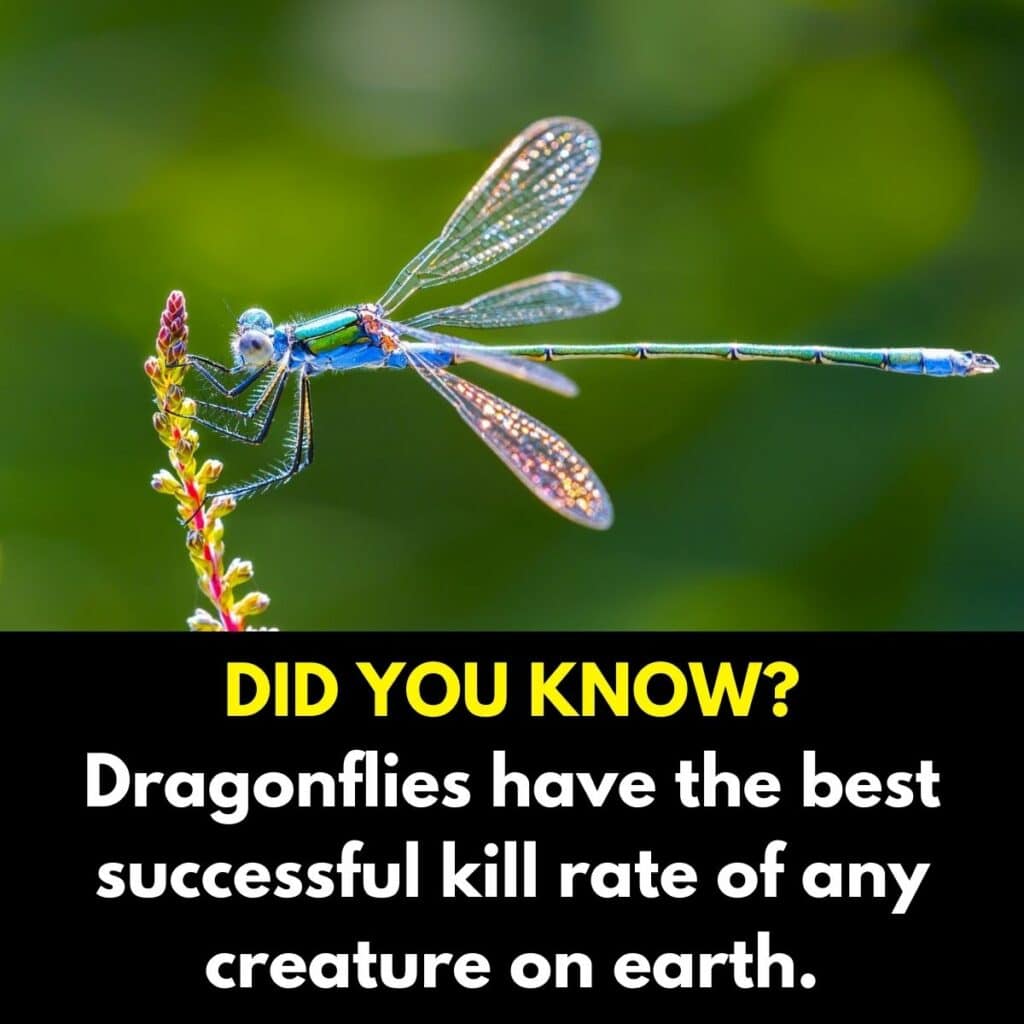 They can intercept their prey mid-air, using their sharp mandibles to grasp and devour it with astonishing precision. This remarkable hunting ability not only makes dragonflies vital in controlling insect populations but also shows their exceptional adaptations that have allowed them to thrive for over 300 million years, making them the true MVPs in the world of predators.