#29: Natural Habitat
Opossums were originally native to the eastern and central regions of the United States but saw a significant shift in their distribution during the 1930s amidst the challenges of the Great Depression. In an effort to combat food shortages and provide sustenance for struggling families, opossums were intentionally transported to the western parts of the country.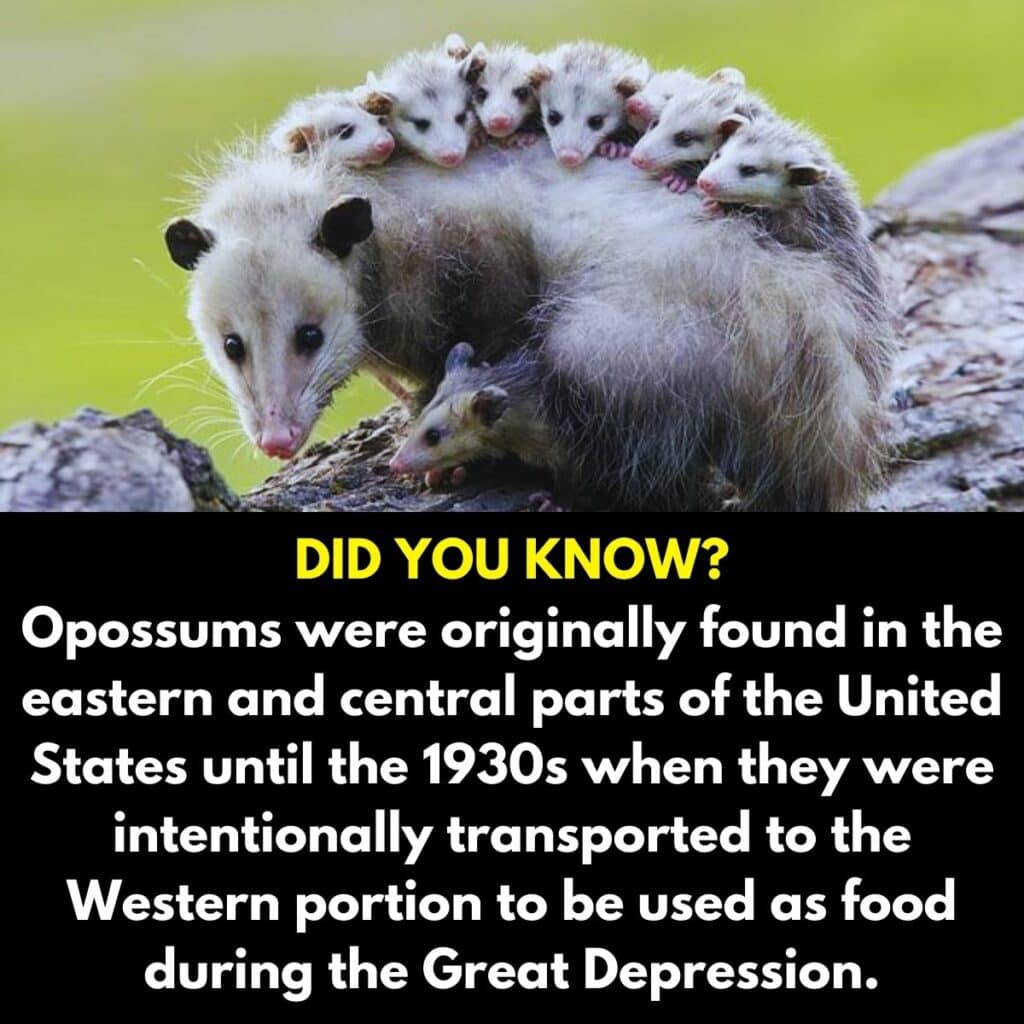 This relocation aimed to introduce a new food source to the Western population, as opossums were seen as a readily available and easily caught prey. This migration allowed opossums to expand their range and establish populations in areas where they were not previously found. Over time, these marsupials adapted to their new environments and have since become a common sight in many parts of the Western United States.