#40: Pea-Sized Brain
The ostrich is known for its large size and impressive speed, but it harbors an interesting anatomical quirk: its eye is actually larger than its brain. While this fact might sound surprising, it's not entirely uncommon in the animal kingdom. Ostriches rely heavily on their keen eyesight to detect threats and navigate their surroundings across the vast African savannahs.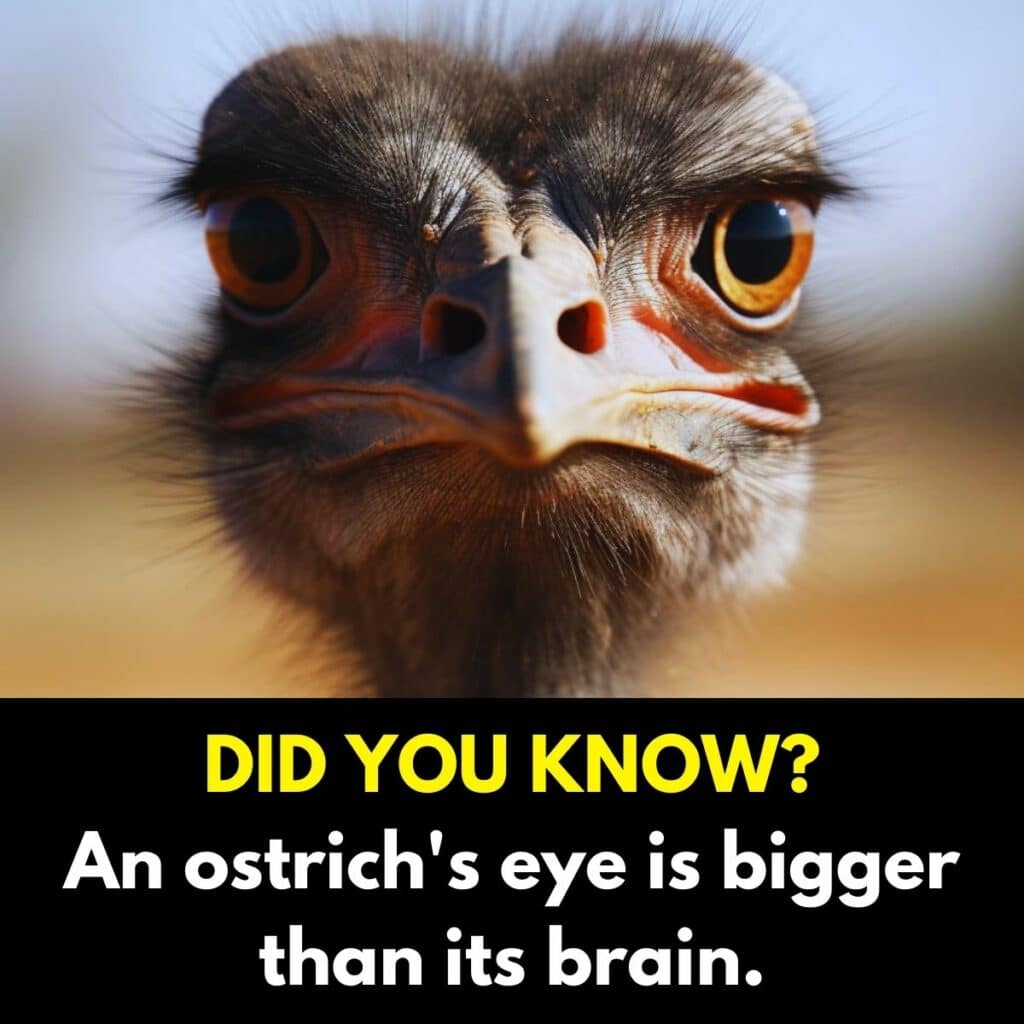 Their eyes are not only large but also highly adapted for sharp vision, enabling them to spot predators from afar. The relatively smaller brain size, in comparison, is still essential for basic functions like controlling their enormous body and managing vital processes. This unique feature is proof of the specialized evolution of these flightless birds, emphasizing the crucial role that exceptional vision plays in their survival.