#14: How Sloths Can Sleep Upside Down
Sloth hands offer a remarkable example of adaptation to their lazy lifestyle in the rainforests of Central and South America. These creatures have a unique hand structure that operates in the opposite way to human hands. Sloths exert energy to open their "fist" or grip, and they naturally relax to close it. This counterintuitive mechanism enables them to cling to tree branches with minimal effort, even while they're asleep.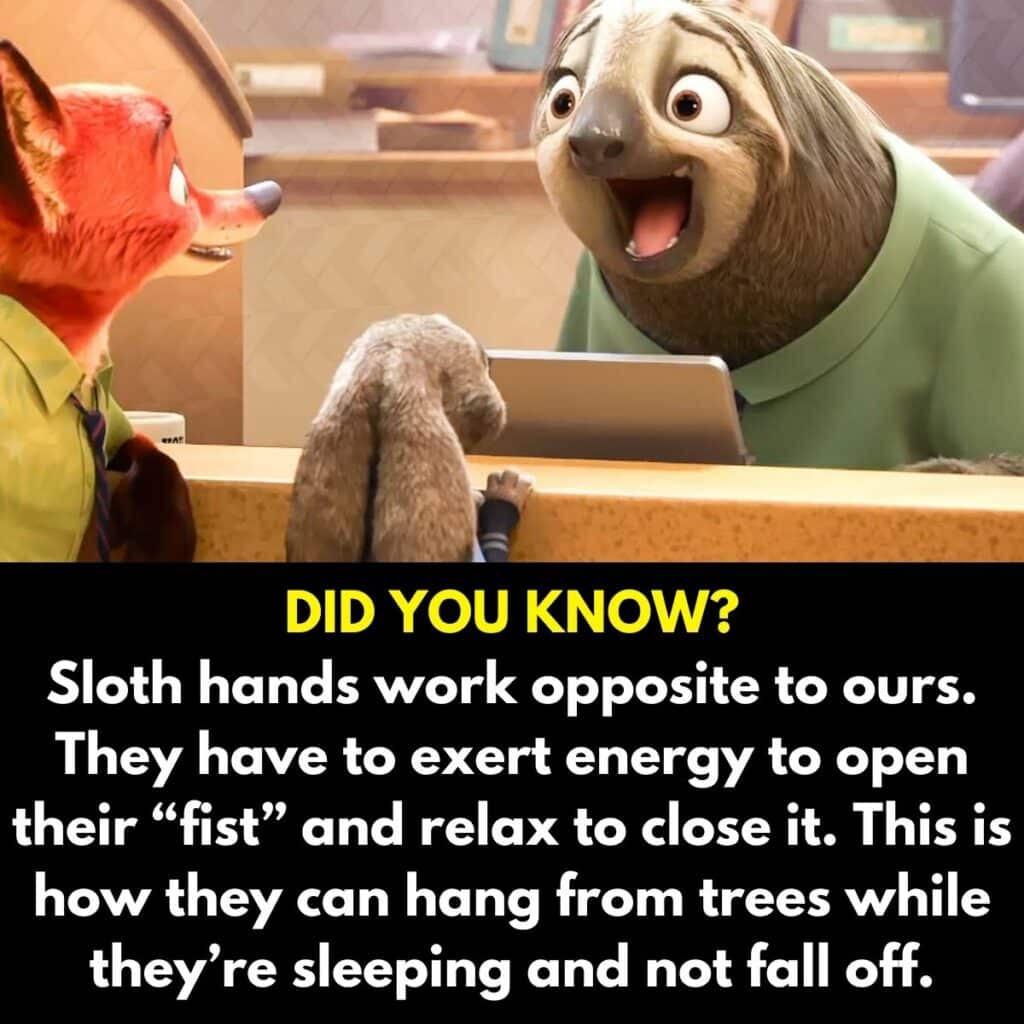 By having to actively engage their muscles to let go, sloths can safely hang upside down for extended periods without the risk of falling off. This adaptation conserves their energy, a valuable trait for these slow-moving creatures that rely on stealth and camouflage to evade predators and conserve their precious energy in their lush, leafy homes.