#24: Peculiar Porcupines
Porcupines are a lot more intriguing and complex than you may think. When these quilled rodents ascend a tree, they do so methodically, often coming down backward. They use their long, sensitive tails to feel for the ground, ensuring a safe descent. However, their unique method sometimes leads to peculiar accidents. On occasion, a porcupine's tail might strike a branch during the descent, tricking them into thinking it's the ground and prompting them to leap off prematurely.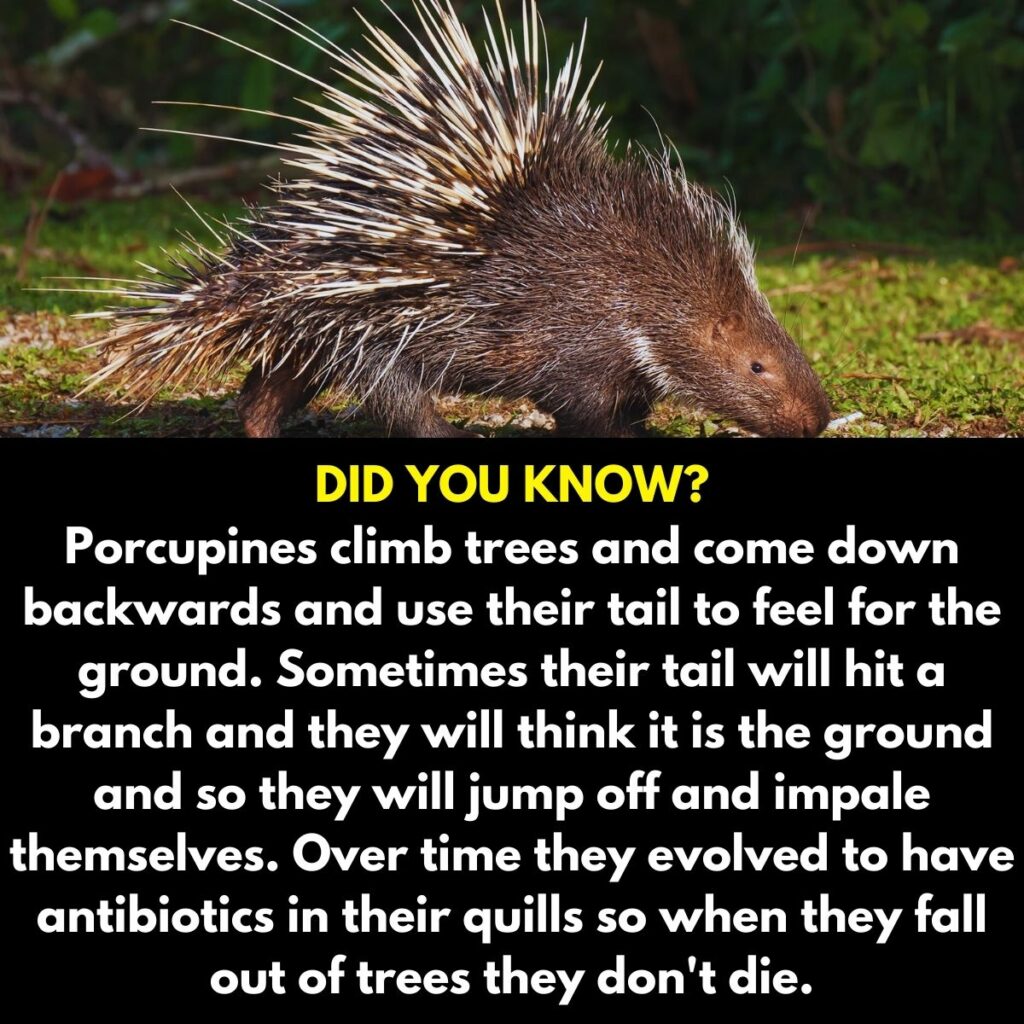 This can result in falls and potential injury, but porcupines have evolved some remarkable adaptations. Over time, they've developed antibiotics in their quills, which help prevent life-threatening infections if they do sustain injuries from falls. Nature's ingenuity never ceases to amaze in its ability to equip animals with strategies for survival.