#49: Deer and Raisins
We never knew that deer like to snack on carrots or raisins, but apparently, it's common knowledge that deer like carrots. However, according to this person, they will take raisins over carrots every day. While carrots have been associated with leaving treats for Santa's reindeer, it turns out that raisins are the real favorite.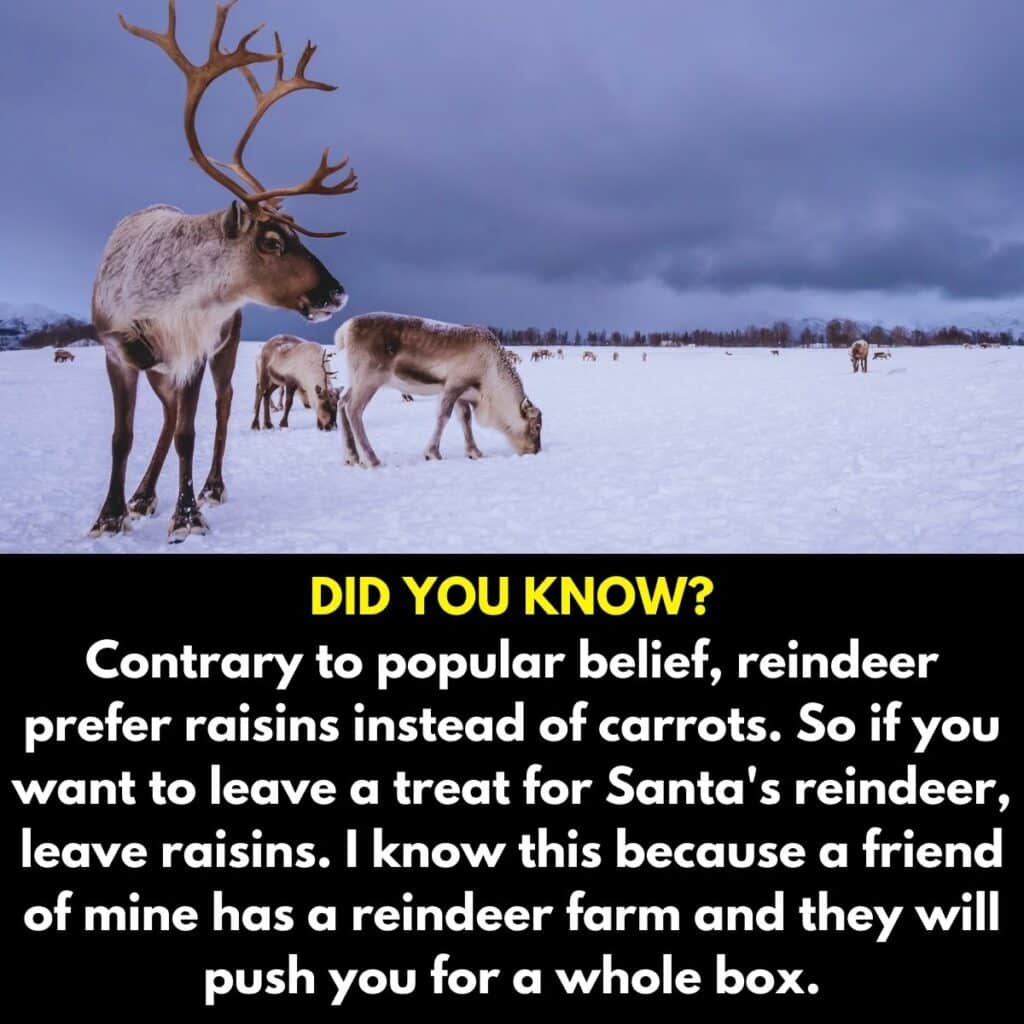 This person's insight comes from firsthand experience with a friend who owns a reindeer farm. According to them, reindeer show a strong liking towards raisins and will eagerly indulge in them. So, if you want to provide a special treat for Santa's hardworking team, leaving out a box of raisins might be the way to go.