We all know life can get a bit weird and hand us the utterly unexpected on a regular basis. So, it comes as no surprise that people are constantly wondering what on earth will happen next when everything seems to be smooth sailing. Thankfully, Jimmy Fallon loves collecting weird and funny stories, and his #RealLifePlotTwist hashtag brought more than a few gems to the Twitter realm. Let's take a look at the top stories Twitter users shared for the Real-Life Plot Twist challenge. If you have a plot twist story of your own, feel free to share it in the comments!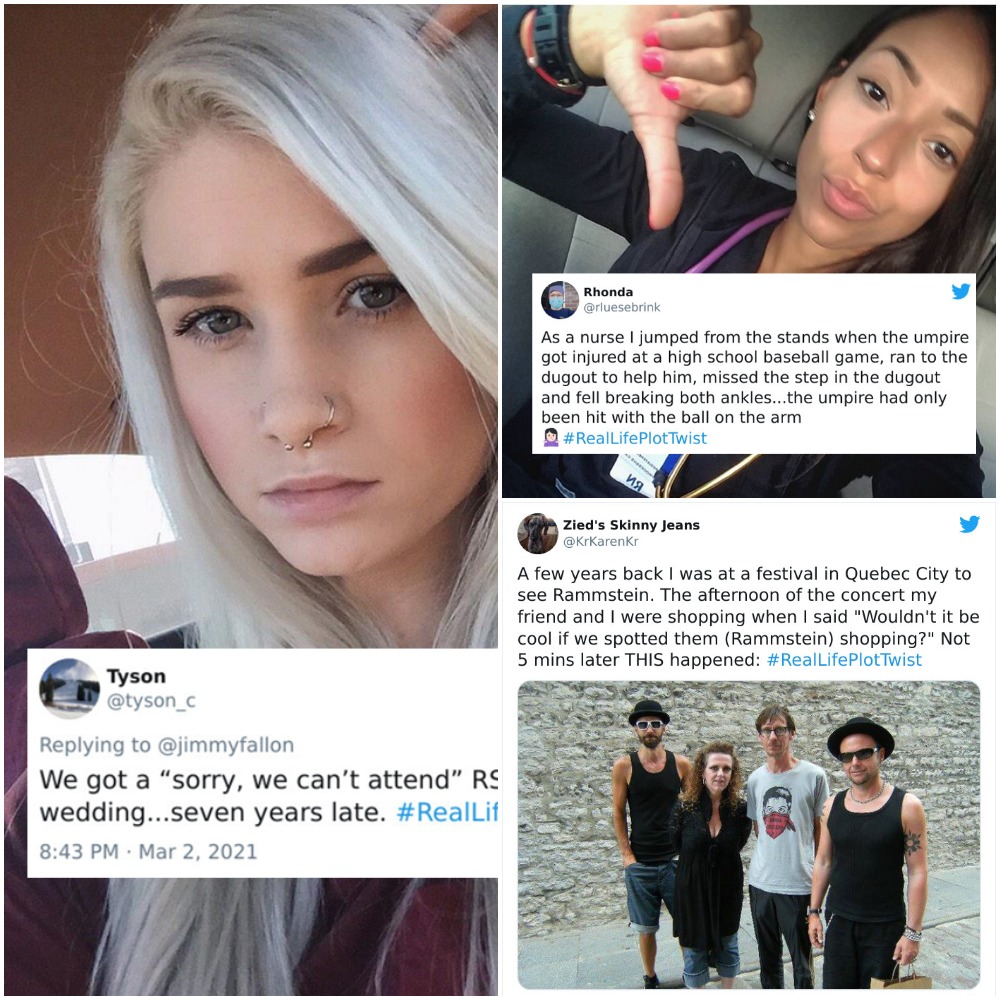 #1: Setting a Good Example
I'm not sure what the rules are, but I would assume that hysterical laughter in the middle of a driving test might be grounds to fail someone. I'm not sure if Jessica kept it together or not, but I am sure I wouldn't have been able to stop laughing. Her dad is probably the one who taught her to drive.
As parents, we drill that six-second stop into our kid's heads as much as possible, but it's always a case of doing as I say, not as I do. If my kids truly paid attention to how I drove and tried to copy me, they'd never pass the test. I need to do better! I think we all need to do better on the road.