#53: Puppy Adventure
The only thing that could make this story more epic is if it turned out the dog was a Rhodesian Ridgeback. I had one growing up, and they are giant dogs, like 120 lbs, but the biggest babies ever. Honestly, I can't see people screaming over a labradoodle, so it must have been some larger dog breed, right?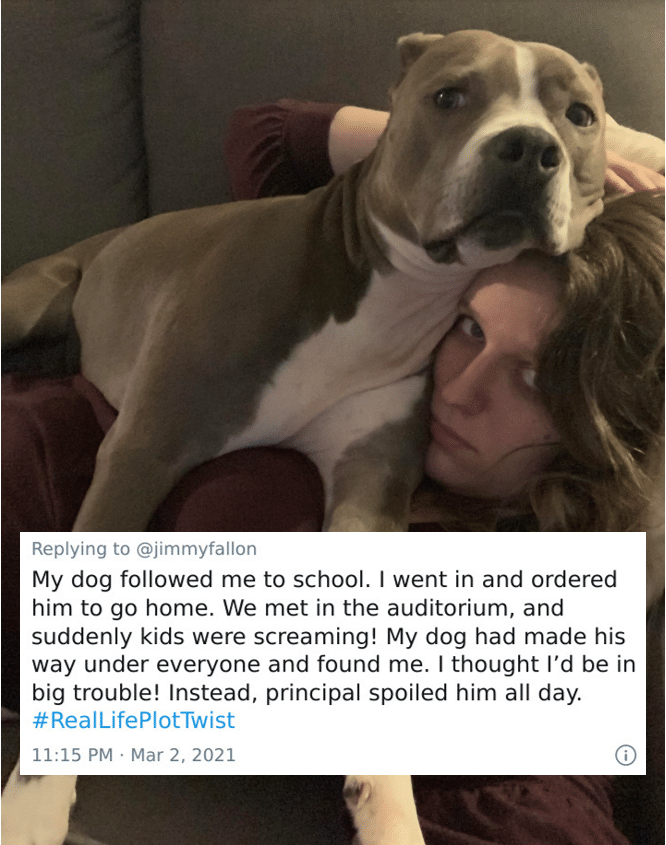 The principal gets mad props, too. Not many would have just embraced the situation and engaged with some student's dog for the day. Most would have called home and demanded the dog be picked up after giving the kid detention. I'll tell you one thing – this principal rocks, and he sounds nothing like the principal I had growing up.