#17: Did the Frog Turn Into a Prince?
While I can understand being completely thrown off by a frog in my car, I've owned them before, and they are awesome. Tree frogs are some of my favorite creatures on earth. I'd have been buying a lotto ticket immediately if one jumped on me instead of nearly wrecking my vehicle.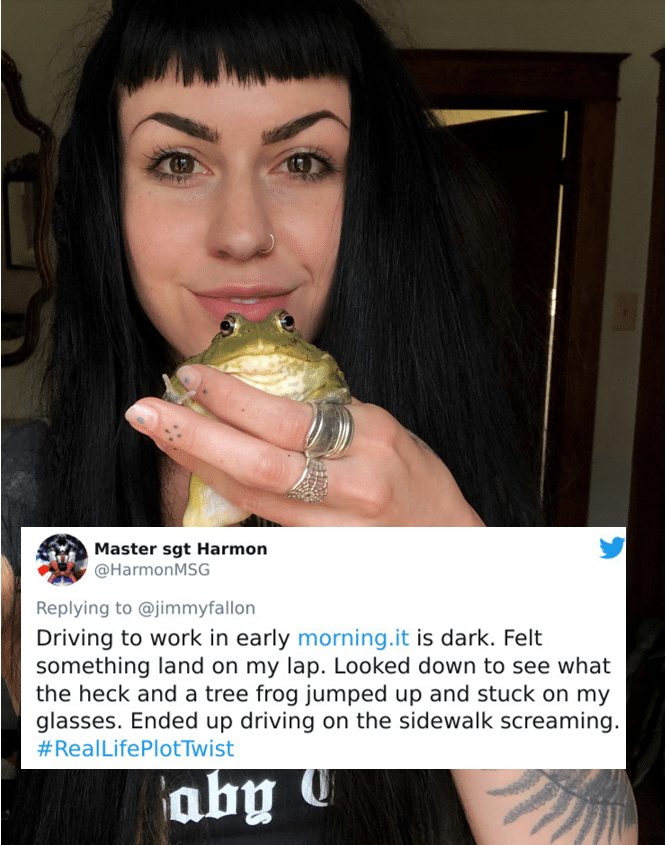 I'm glad this person was okay, though. If it had been a spider, I'm not sure I would have survived, so I get it. I guess they get a pass if adorable frog toes suddenly blocked half their vision. I would've been super distracted by the cuteness, for sure! I'm just hoping they gently released the frog in a safe area. Or maybe the frog turned into a prince, that would've been a real fairytale plot twist.