#30: Love 'Em or Leave 'Em
I feel more in the dark here than the mystery man. At least he knows the original story, even if he's absolutely oblivious as to the context. Still, it's awfully funny, and I'm not sure how this girl hasn't already fessed up about it. Maybe it was a bad breakup? If so, the details must have been left out.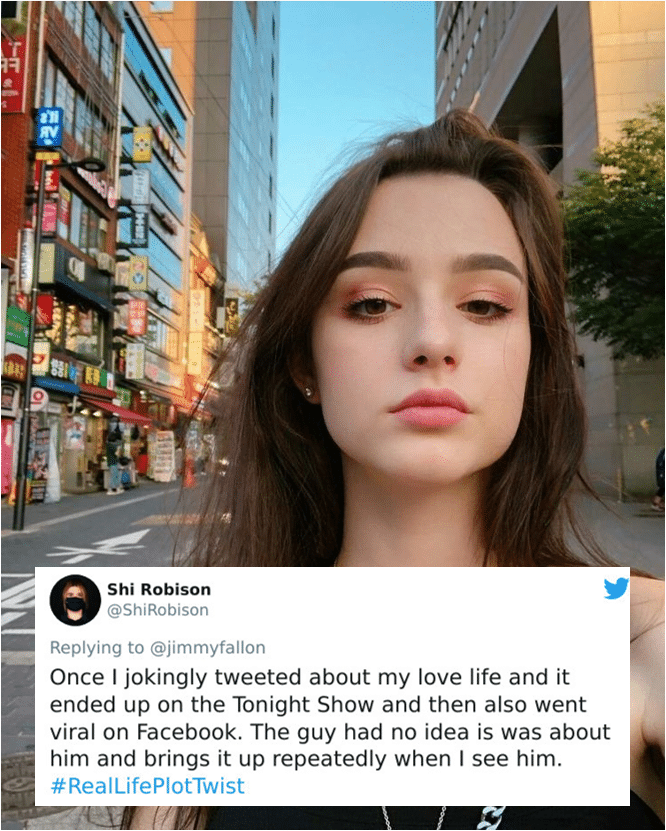 Jimmy Fallon has many fun tweet hashtag challenges, so it could be anything from #ThatWasCold to #MyFamilyIsWeird moments. What if it were that one woman whose mother prefilled a stocking in hopes she'd bring a boyfriend for Christmas? We never did get the end of that story!