Florida Everglades Torn up in 2017 by Hurricane Irma
The famous Florida Everglades is the home for hundreds of animal species, including endangered turtles, manatees, panthers, and of course, alligators. The national park comprises an ecosystem unlike any other in the world. The Everglades range over 1.5 million acres, and it constitutes the largest wilderness east of the Mississippi River.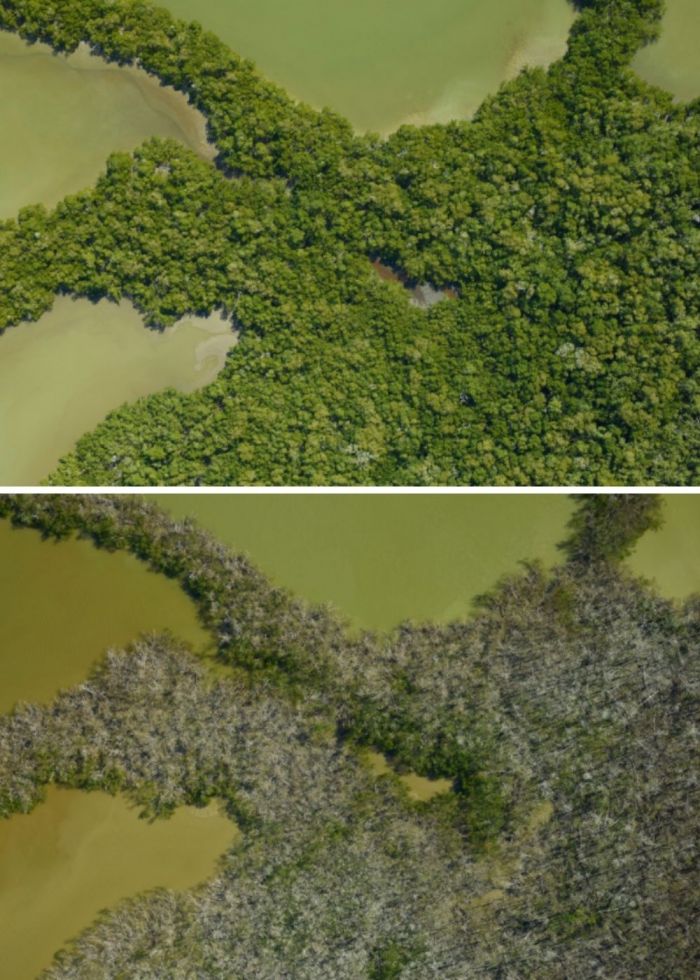 Pictured is the blatant contrast between Florida's breathtaking Everglades national park before they were hit as well as the aftermath of Hurricane Irma in September of 2017. Looking at these photos goes to show just how strong Mother Nature can truly be. Four years later, after experiencing extreme heat waves and cold waves, we all know what nature is capable of.