Lincoln Memorial: Under Construction for almost 100 Years
President Abraham Lincoln was most known for his honorability and is one of the most favored United States presidents. He was famously and tragically assassinated during a play in 1865. Three years after the assassination, a statue was erected in front of the District of Columbia City Hall. However, the statue didn't seem fitting enough, and demand to replace it was high.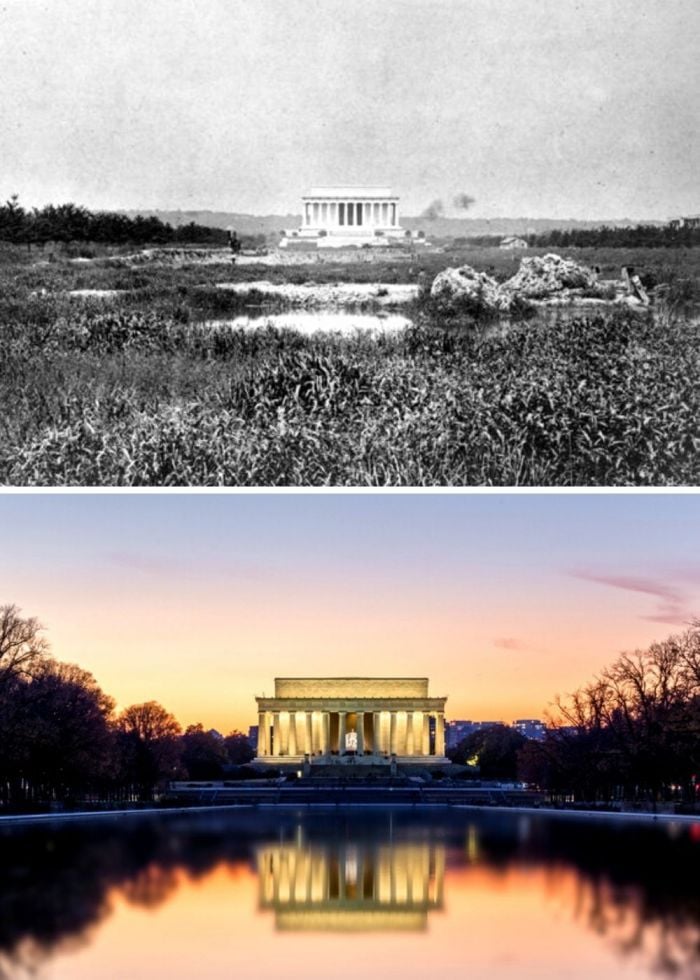 Construction of the memorial we know today broke ground in 1914, roughly 49 years after the 16th president passed away. Ever since, the Lincoln Memorial has been redecorated and restored to the familiar landmark we see today.