Building the San Francisco City Hall
Not many people know, but the dome of the San Francisco City Hall is taller than the United States Capitol dome by 42 feet. The building might not be as internationally popular as other American landmarks, but its architectural beauty has attracted the attention of many filmmakers, and many films feature scenes in and around the building.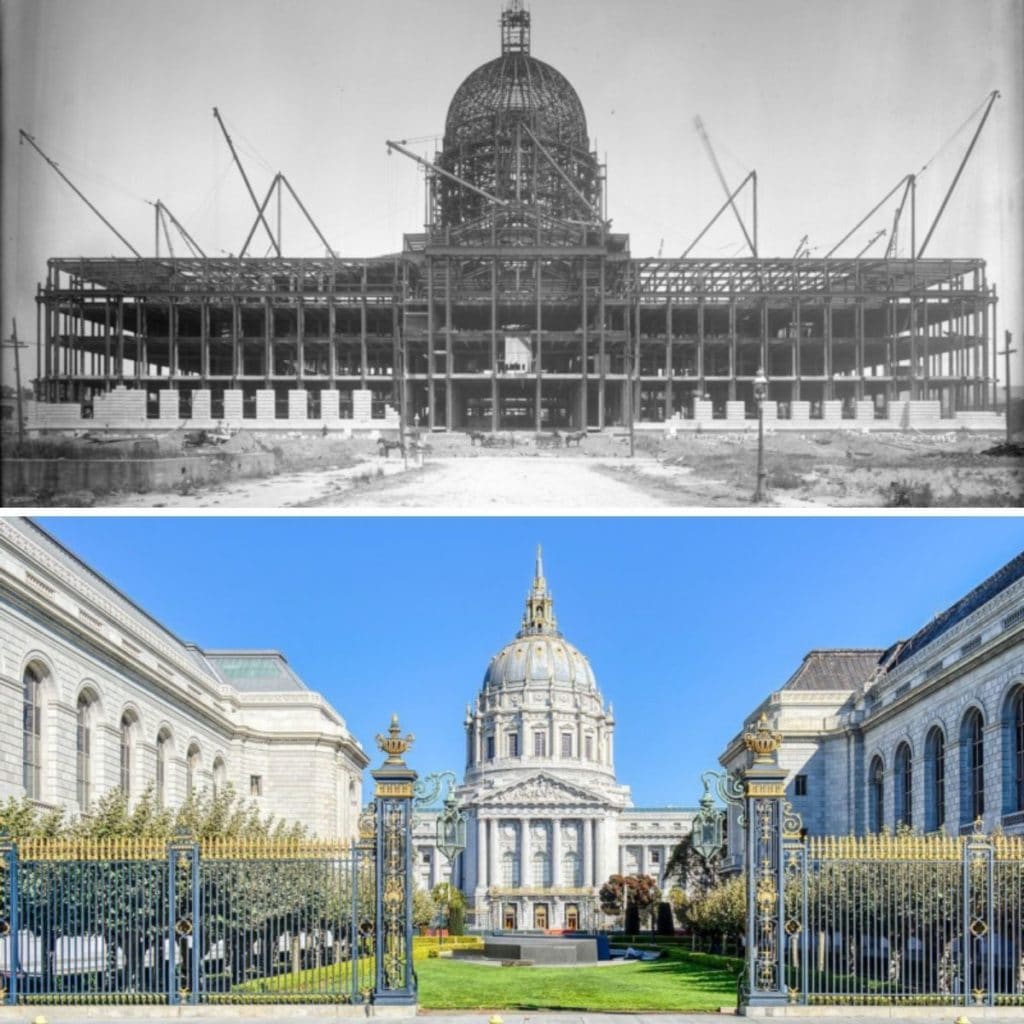 The building had to be restored following the 1906 San Francisco earthquake, when over %80 of the city was destroyed. The original building, completed in 1899 after 27(!) years of construction, was a lot larger than the current building. Reconstruction took place between 1912-1915, and today, although significantly smaller than the original building, the San Francisco City Hall stands tall.