Noice, Toight, Smort
Is it "nice," or "noice"? If you ask Jake Peralta, it would definitely be the latter. You can see the popular Drake meme below with Jake's face photoshopped over the rapper's face. The first slide says, "Nice," with Jake utterly rejecting it. Then, the second slide states, "Noice," with a perked-up Jake readily approving the term he coined.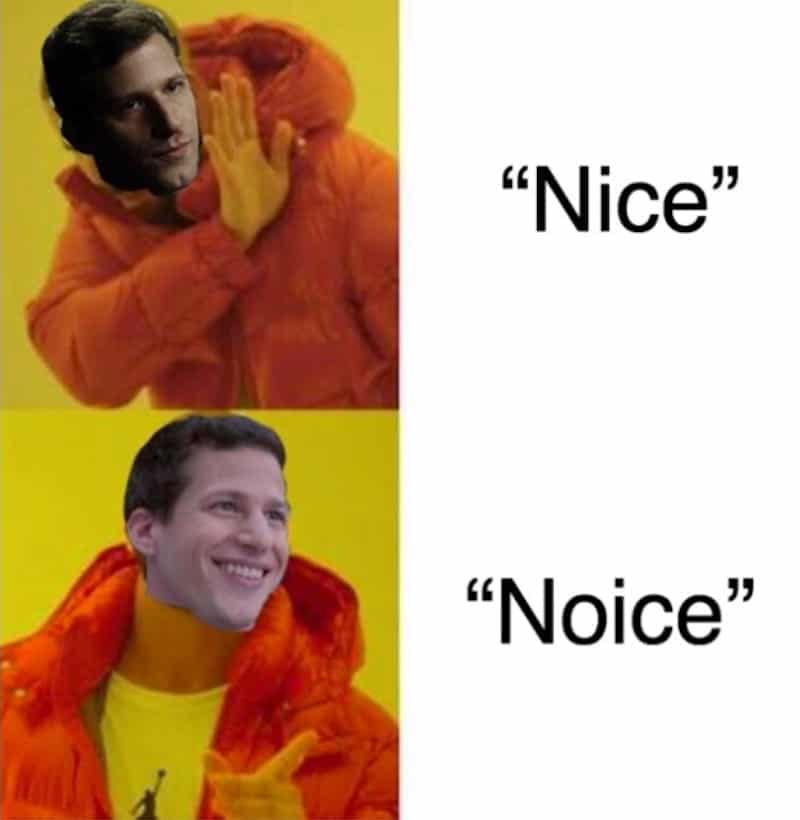 If you're a Brooklyn Nine-Nine fan, chances are you utilize "Noice!" as your word of choice when reacting to various things. Who wouldn't? It's so … wait for it … noice. Toight. Cool. No doubt, no doubt. In fact, we'd go so far as to say that Jake Peralta is a trendsetter in this regard.