Nine-Nine! Ask any Brooklyn Nine-Nine fan and they will tell you unequivocally that this show is a gold mine of clever jokes and running gags. From Boyle's inadvertently passionate phrases to Jake's incessant Die Hard references (that never get old), Brooklyn Nine-Nine is a delight for comedy fans across the board. Like any good show in our days, it wouldn't be complete without an arsenal of memes created by devoted fans. With that in mind, let's dive into some of the best Brooklyn Nine-Nine memes that only fans will truly understand, but everyone might enjoy.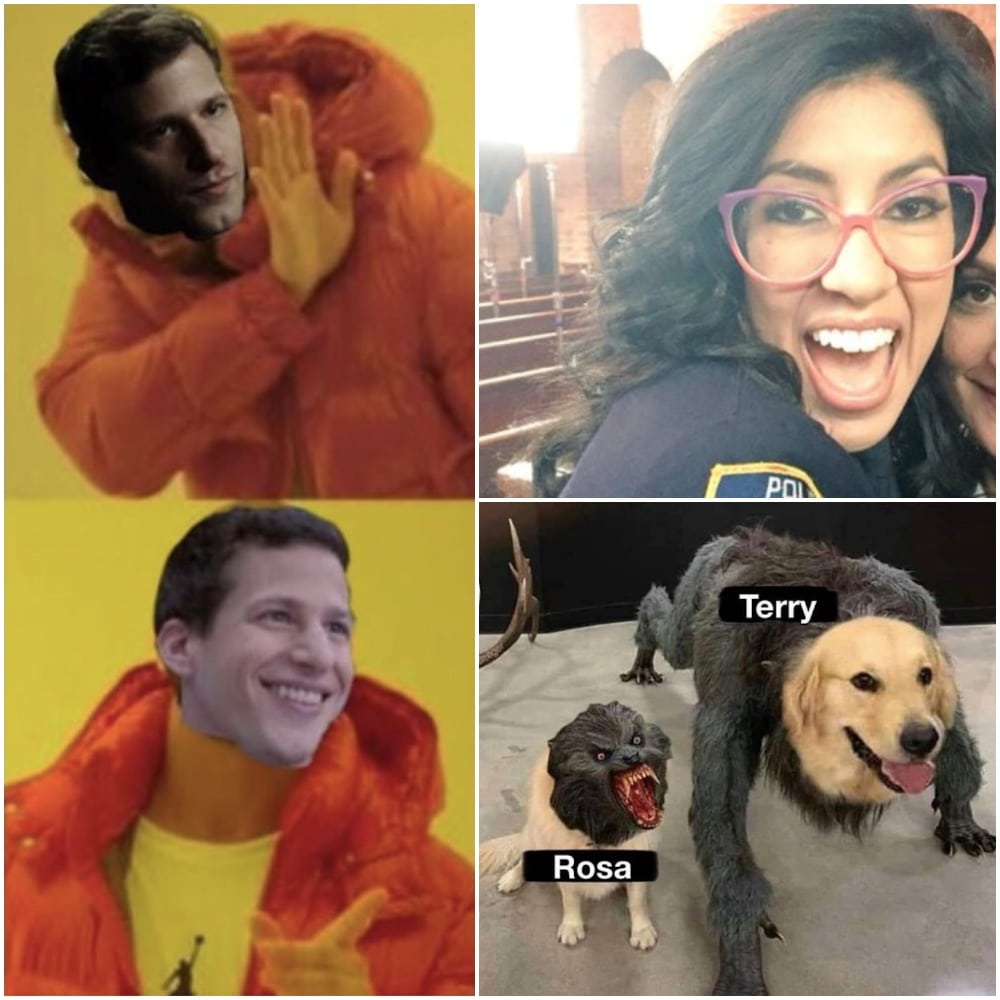 Dadptain Holt and His Son, Jake Peralta
If you had to explain Brooklyn Nine-Nine to someone, just point them in the direction of the meme below. You can see SpongeBob on the floor of the Krusty Krab. He represents Jake Peralta in this scenario. Very fittingly, Squidward is the Captain Holt of this image. The childish, goofy Jake is incessantly vying for Holt's approval.
We would be too if we were working for the greatest captain in the New York Police Department! Much like SpongeBob longs to be Squidward's best pal, Jake just wants validation and approval from his favorite dadptain – we mean, captain. In fact, there are quite a few parallels between SpongeBob SquarePants and Brooklyn Nine-Nine, but that's another article for another day.