The West Wing Karaoke
Sometimes filming for hours, days, or even weeks to get the perfect shot can be grueling. The actors have to do something to keep a light mood and have a good time, so they don't start to burn out or get cranky. For Actress Allison Janney, keeping her co-workers smiling was easy; all she had to do was lip-sync to "The Jackal".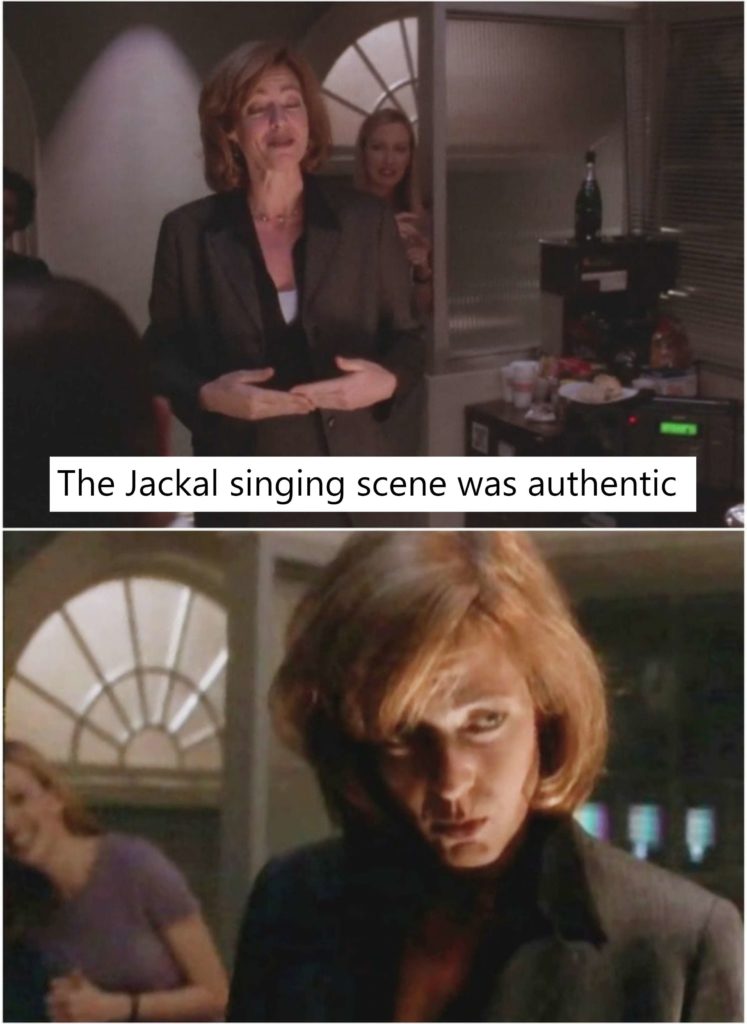 Apparently, it wasn't just funny to the creators of the show; they loved it so much, they decided this lip-syncing was spot on with Allison's character in the show, C.J, and they had her do her thing on the screen. Her lip-sync was featured in one of West Wing's episodes.