Speaking from the Heart
We all know Will Smith is a brilliant actor full of talent and can pull off just about any scene thrown his way. That was evident even in his early days in the entertainment industry. These talents are emphasized greatly in one specific episode of The Fresh Prince of Bel-Air, when Will is discussing his absent father with his Uncle Phil.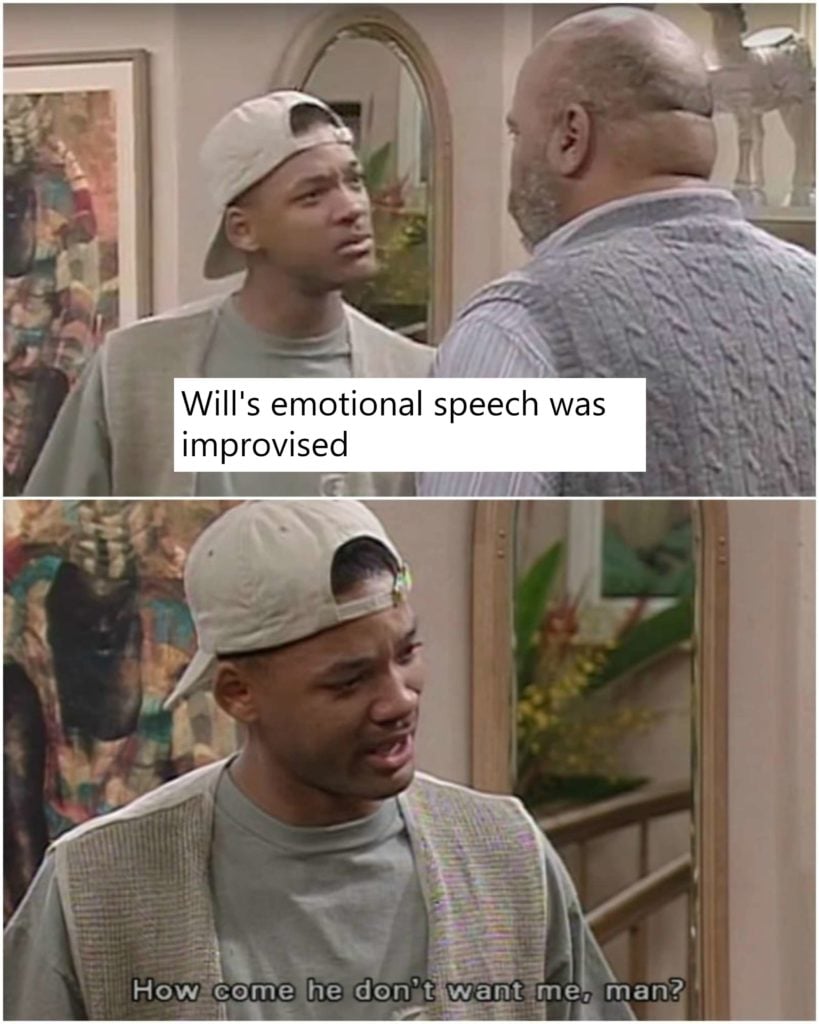 Now, if you saw this episode you had to have been crying literal tears, and so was Will. See, he wasn't supposed to go into a heartbreaking monologue over his father rejecting him, but once the actor started talking his emotions got the better of him, making this improvised scene that much more convincing.