SNL… Need We Say More?
Bill Hader's character Stefon is the man on Saturday Night Live known for his bit on the show where he's giving weird, unusual, and hilarious tips. He's also known for his signature move, constantly putting his hands up to his face and covering up his mouth.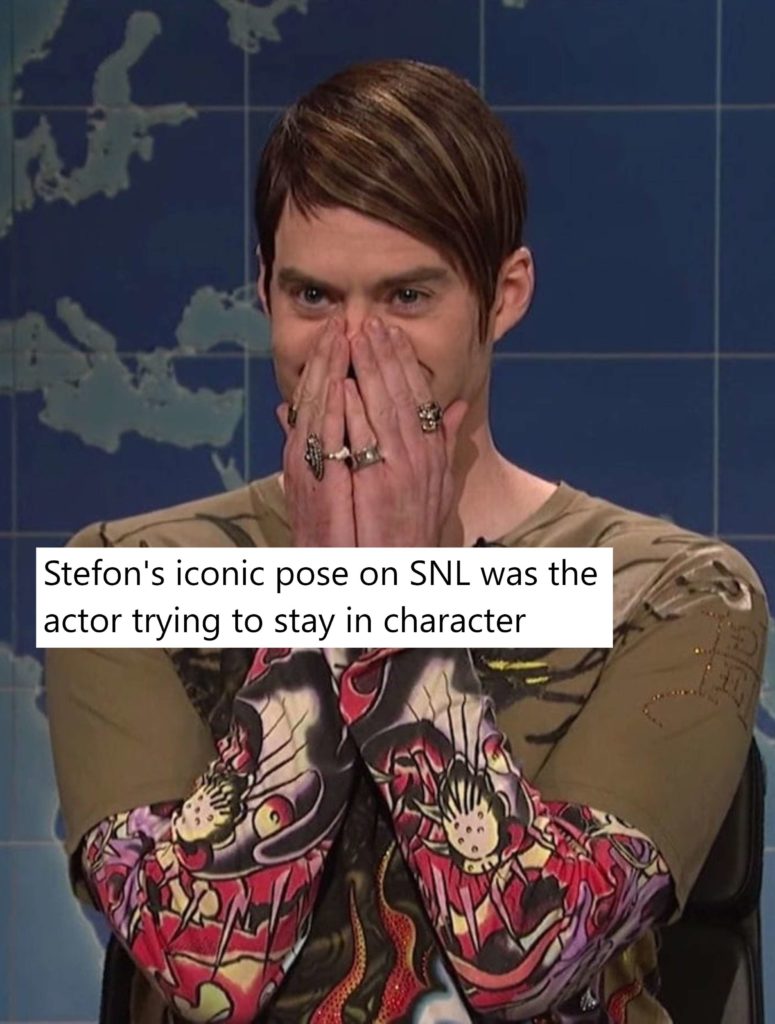 Well, this characteristic move isn't just to make his character and reporting more entertaining. Like most good things it started as an accident – it was actually created because the actor couldn't keep a straight face to save his life. Every time he looked at the monitor, a new joke would appear and Sefon couldn't keep himself from cracking up.