Saying the Wrong Name
This is one of the most iconic scenes on the popular sitcom, and apparently, it was all an accident. For anyone who truly got into the Friends frenzy, you know you were rooting for the re-uniting of Ross and Rachel. Who wasn't? It was even extremely apparent in one episode that when preparing to marry another woman, Ross too was rooting for Ross and Rachel.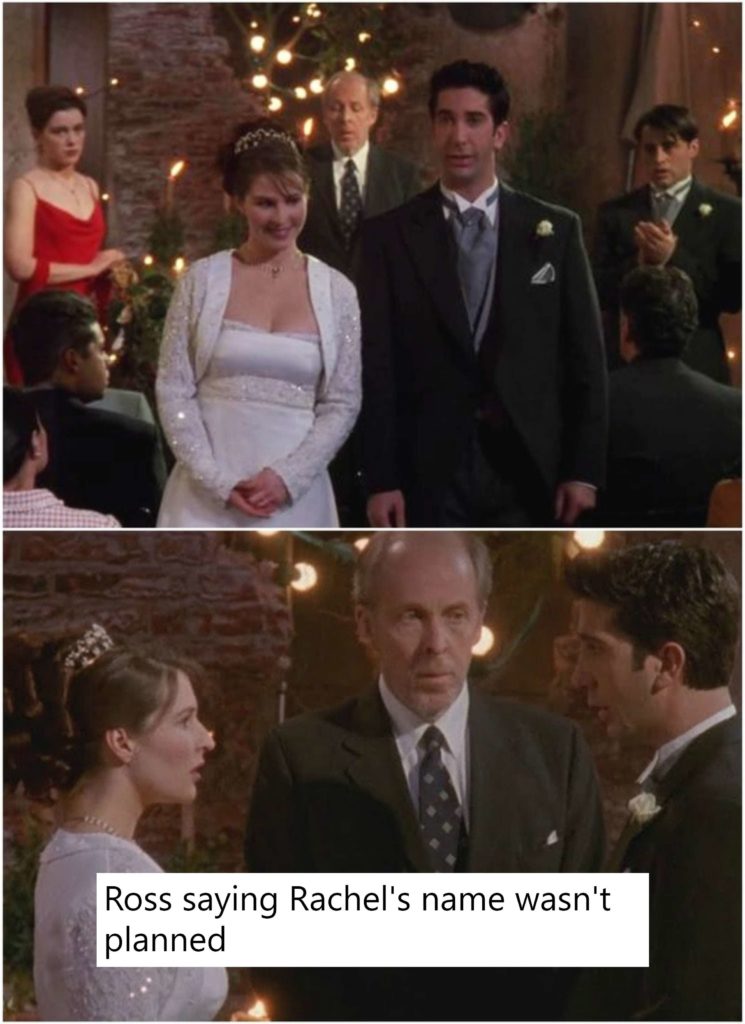 When Ross was about to marry Emily and accidentally said "Rachel" at the alter, the writers were just as surprised as the audience. The original script didn't call for Ross to make that pivotal mistake, but David Schwimmer, the actor portraying Ross, got the names mixed up. That's what gave the writers the idea for the way the plot unfolded, and it was definitely the right call to go with this mistake!