House Was Actually Rude
Hugh Laurie's legendary character in the hospital-based sitcom, House, was a grouchy, pill-addicted doctor who was actually brilliant at his job. Dr. Gregory House was known for never following the rules and making them up as he went along. He was also known for his one-line comebacks or insulting remarks.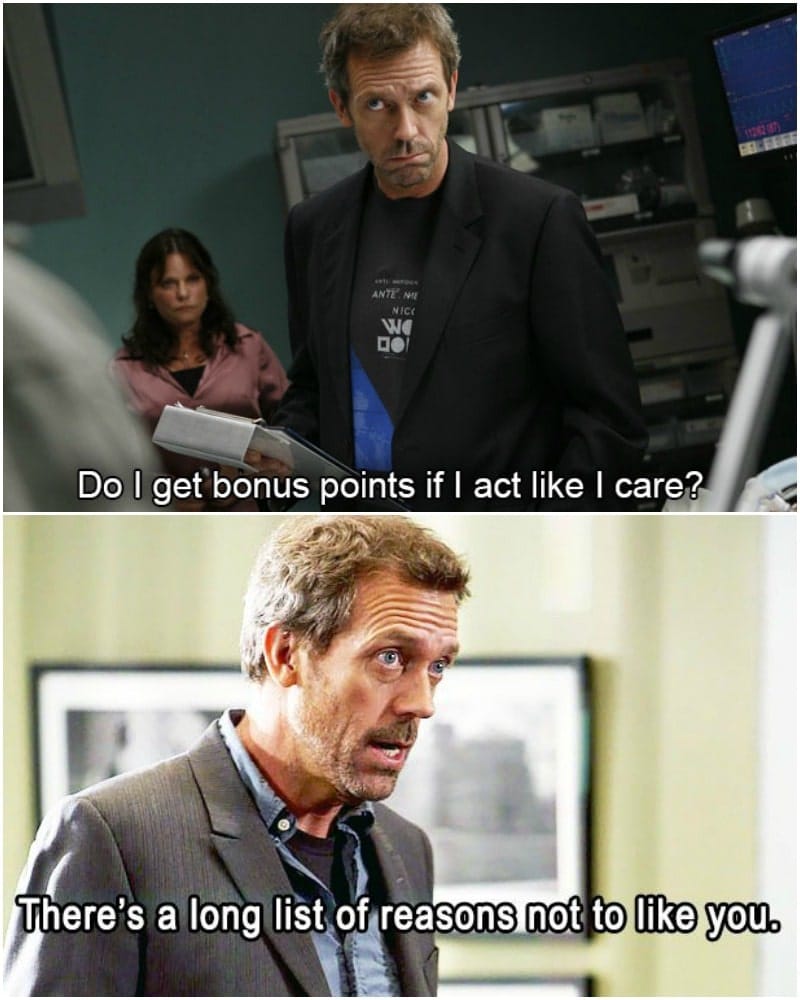 It turns out that Laurie was able to insert himself into the character so well, that he didn't need a script for a lot of the disrespectful banter that came out of House's mouth. A lot of the not-so-nice comments were actually improvised. There's a reason why he made this role so iconic, and why this will always be considered his role of a lifetime.