#17: Karen Hair, Don't Care
Lady, I hate to break it to you, but it's not the hairstyle that makes you a Karen. Sure, they're somewhat synonymous, but if they call you Karen, your attitude is to blame. If you genuinely want to do something about it, you can get a new haircut and stop threatening legal action against elementary kids.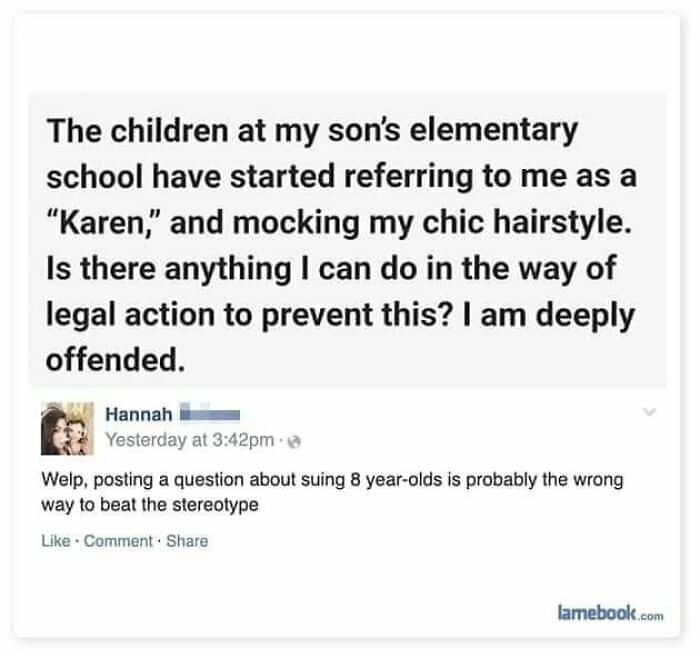 I will say that you're right in the fact this is bullying to an extent, but you're also perpetuating the stereotype and not helping the cause. I have zero doubt that you're incredibly judgemental when it comes to certain hairstyles, so maybe this is a bit of Karma coming to say hi.