#15: Shut Down Minecraft?
Of all the things there are to take a stance on in this world, asking a company to shut down one of their most successful games to appease your squeamish nature is astounding. First off, it's obvious you have played the game frequently. Second, my daughter recently built an entire museum on this game for a school project.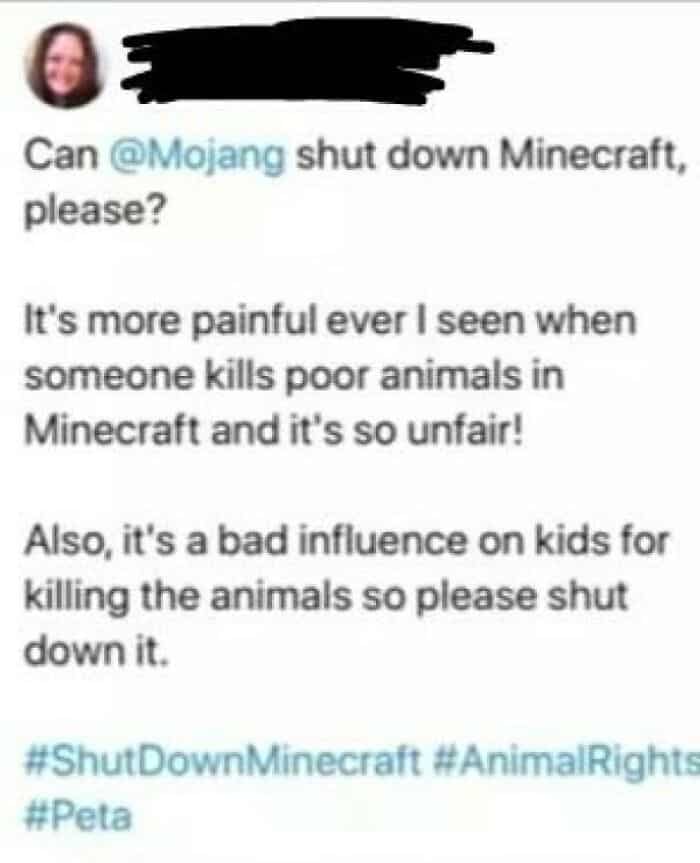 It's not as if it's a bloody, gory death, either. The killing of animals isn't for sport. It's how you obtain food, you know, like what happens in real life. Take on the entire meat industry if it makes you happy, but don't come at a video game for reflecting human nature.