Nine seconds or less
Trespassing is a crime that always comes with some risks. Typically, those risks include the property owner catching you or calling the cops on you. But this sign tells potential trespassers about what could be an even scarier situation… Being gored by a bull. We wouldn't risk it even if we were marathon runners!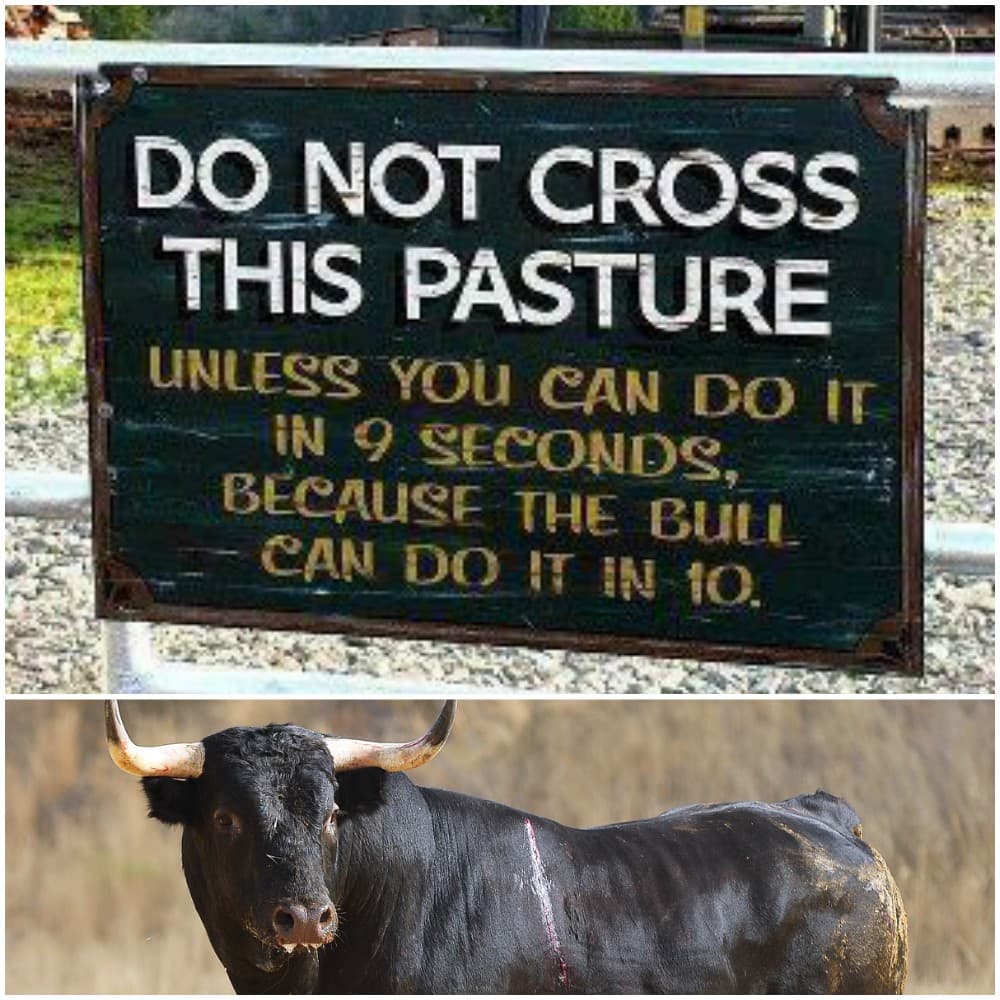 It's especially funny that the maker of this sign timed their bull crossing the pasture in order to include its record time on the sign. But we've got to admit, it's pretty convincing! Successfully crossing a pasture in only nine seconds while trying to outrun a bull isn't exactly an easy task!