Stay away from the pipe
This truly ironic sign actually makes us a little sad–nobody even bothers to listen to it. It's easy to see that everyone at the beach has totally disregarded the rules about playing on the pipe. But can we really blame them? Things that you aren't allowed to do always seem to be more fun!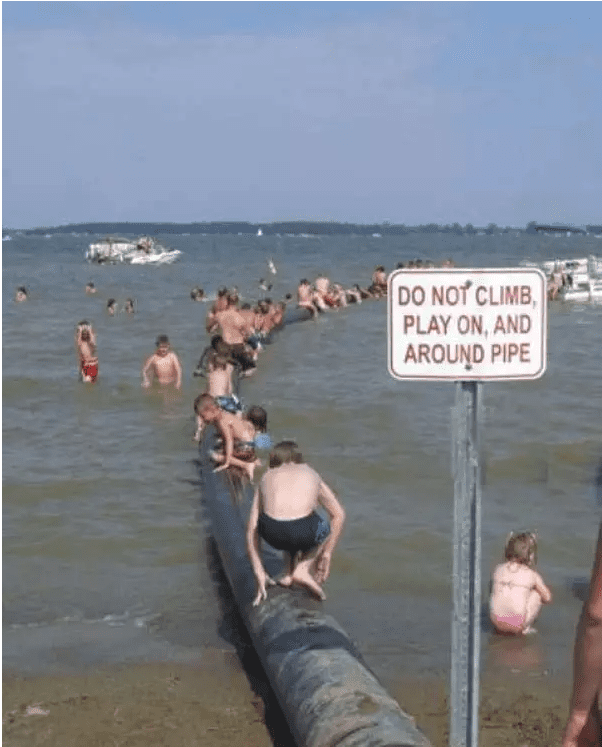 What we're curious about is whether or not the sign is enforced by lifeguards, or if they've given up on the situation entirely. The pipe seems to be a pretty big attraction for beach visitors, so it's probably pointless to try and chase everyone away. We give major props to anyone who tries!