To stop or not to stop
Usually, road signs are simple and to the point; they're meant to be read quickly without taking drivers' eyes away from the road for more than a split second. But these signs are sure to leave drivers scratching their heads. To stop or not to stop, that is the question.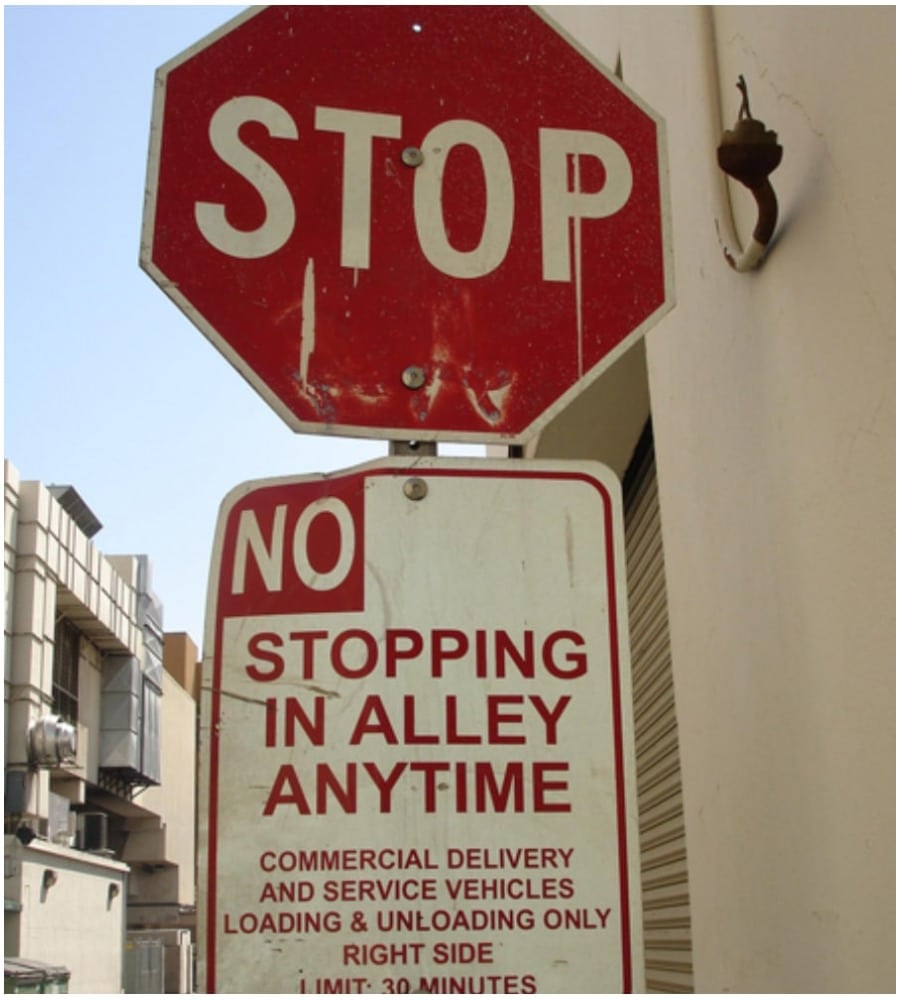 It can almost make people a bit frustrated–we can picture drivers throwing up their hands in the air and asking, "What do you want from me?!" These two signs with their conflicting messages definitely make it difficult to figure out the correct rules of the road!