Stay calm, they said
This sign is the opposite of reassuring! If we get lost in a corn maze, the last thing we want to hear is that people who get lost in the maze have to spend an entire week there! Do they at least leave picnic baskets scattered around the maze, for the people who got lost? There's something very frightening about corn mazes, don't you think?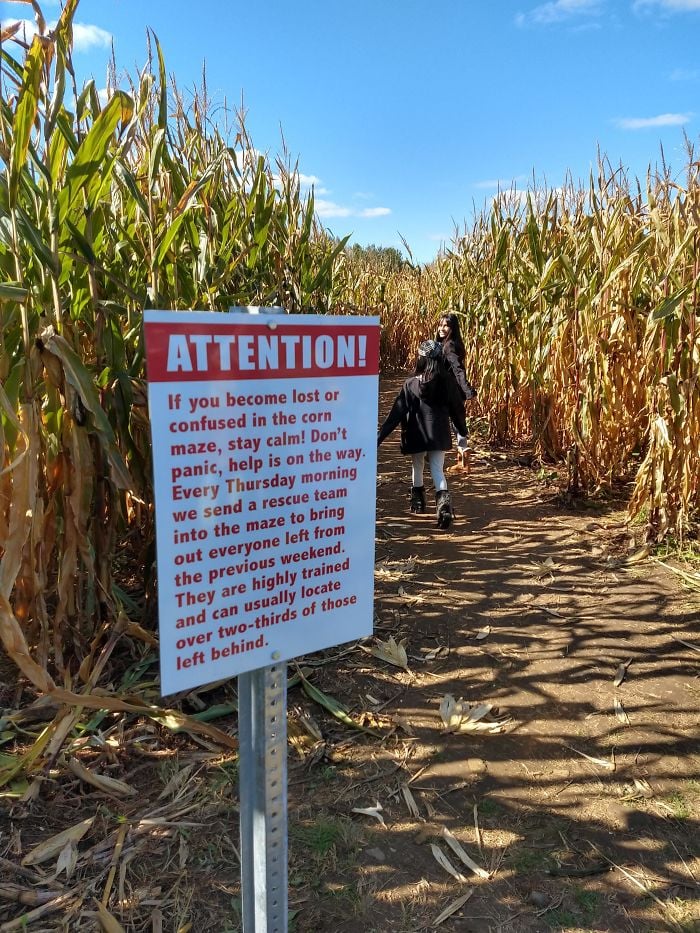 It's not very reassuring to learn that so many people get lost inside the maze. Instead of focusing on the "help is on the way part," if we were stuck inside the maze, we'd focus on the second part of the sign, saying the rescue team usually locates two-thirds of the people left behind! In what world is that reassuring? Besides, if they know this maze is so confusing, why not make it easier?