#42: Study Guide Ponzy Scheme
This college study scheme is genius and beneficial for all. Does it vaguely smell like a Ponzi scheme? Maybe, but it's for the greater good! So, the way it works is that the schemer sends out a mass email to the class the day before an exam. The email explains that they're willing to swap study guides before the test.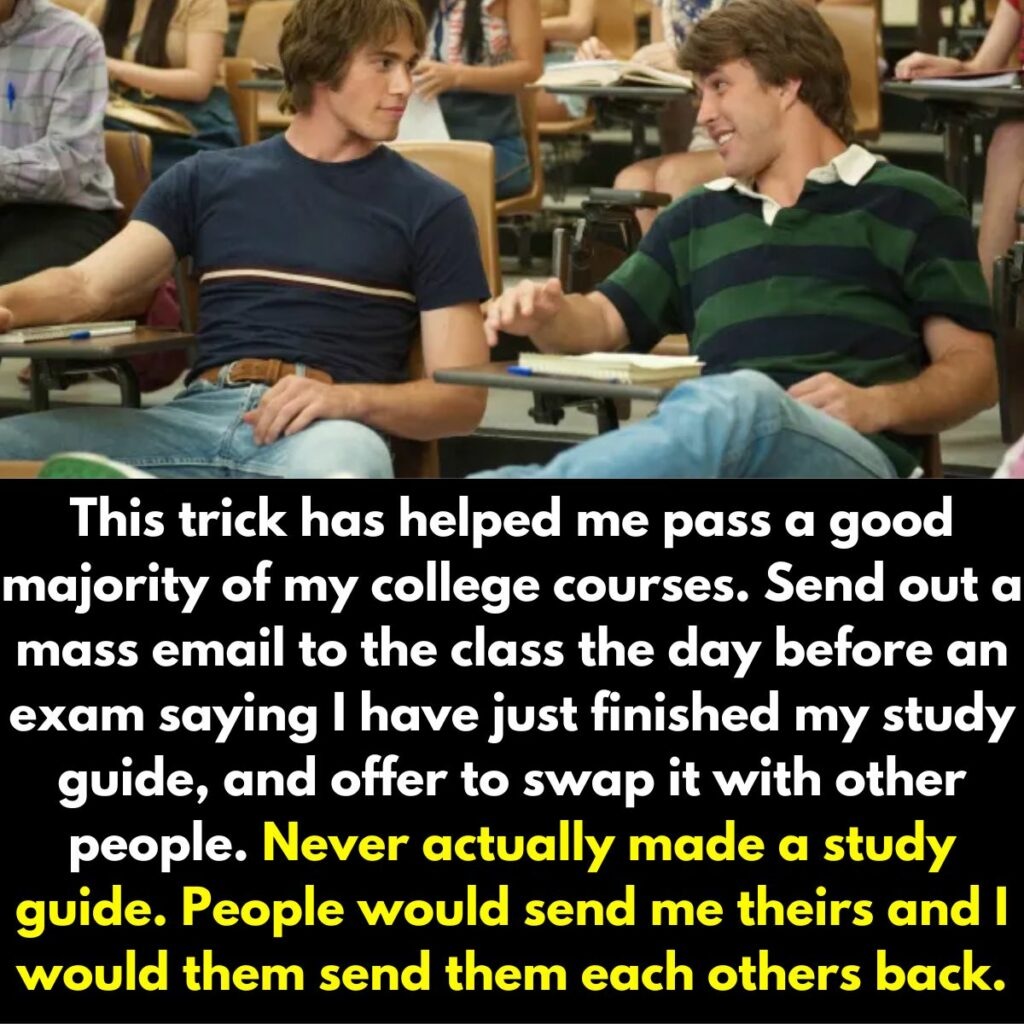 The trick is that they never actually make a study guide. They just wait for a couple of people to email their hard work over, and then they just send someone else's study guide back in exchange. So, no hard work is spent creating a study guide, and other people get to reap the benefits. Sounds like a sweet, if fishy, hack.