A cat inside the hood(ie)
One of the reasons why cats love hiding in small places, like boxes, pots or bags, is that it makes them feel warm and protected, like they felt in the womb. It satisfies their regression and allows them to feel safe and sound as if they were back in their mommy's belly. This is why it makes perfect sense this cat would enjoy sitting in his human's hoodie.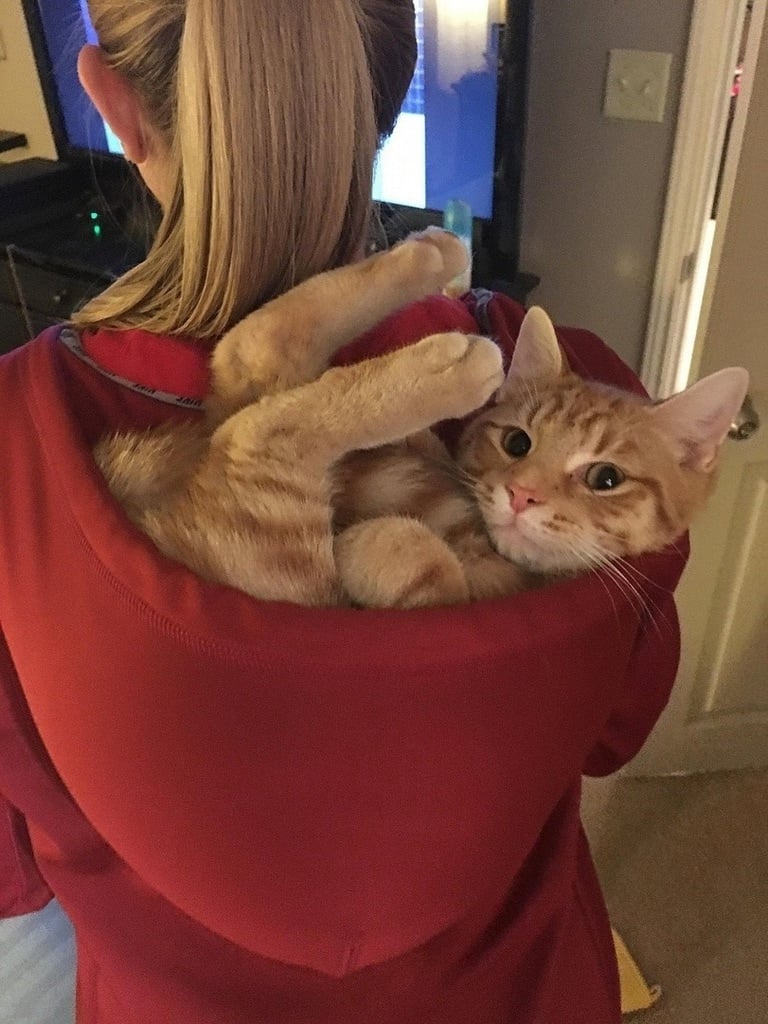 It's not a belly, but it's the second-best thing. It's warm, it's cozy, it's small, it smells like his mother (his human mother) and it's attached to her. It doesn't get any better than that. Since cats are always playing it hard to get, this must be flattering for this woman, so everybody wins from this arrangement.