Working hard or hardly working
This cat looks like he's tired after a long day of sitting in front of the computer. Around four in the afternoon, after a long day of work, we all get tired and feel like we could use a nap. This cat, apparently, just fell asleep on the computer. We feel for you, little guy.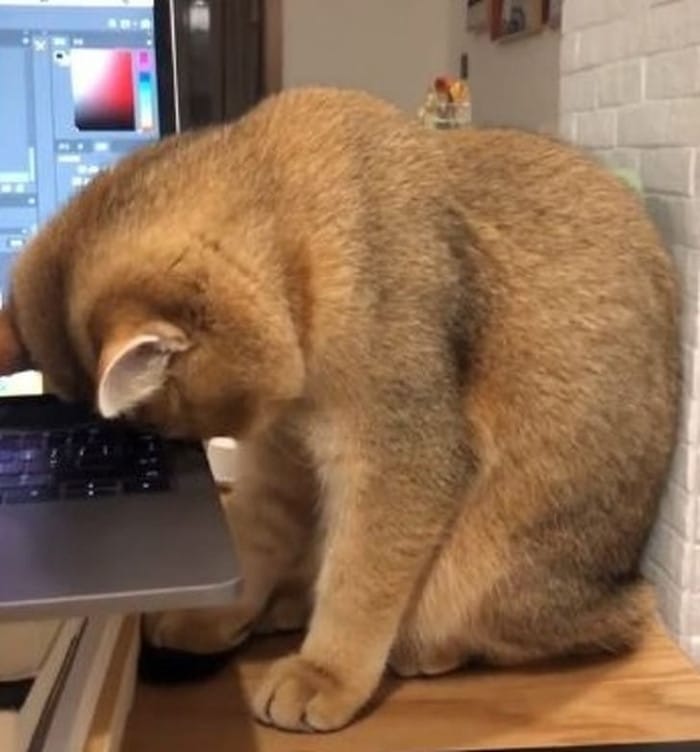 Sitting in front of the computer for hours sounds like a piece of cake, but it's not quite as easy as it might sound. It strains our eyes, it hurts our back and it could give us a headache. During this time, when we spend extra time on the computer, it's important to remember to take breaks every now and then, unless you want to end up like this cat.