What are you looking at?
Haven't you ever seen a cat reading a philosophy book? Come to think of it, cats are quite philosophical creatures, so it makes perfect sense for a cat to read a book about being and nothingness. It seems as if cats have a profound mentality that we don't fully understand, and sometimes it almost looks like they're walking around pondering the meaning of life.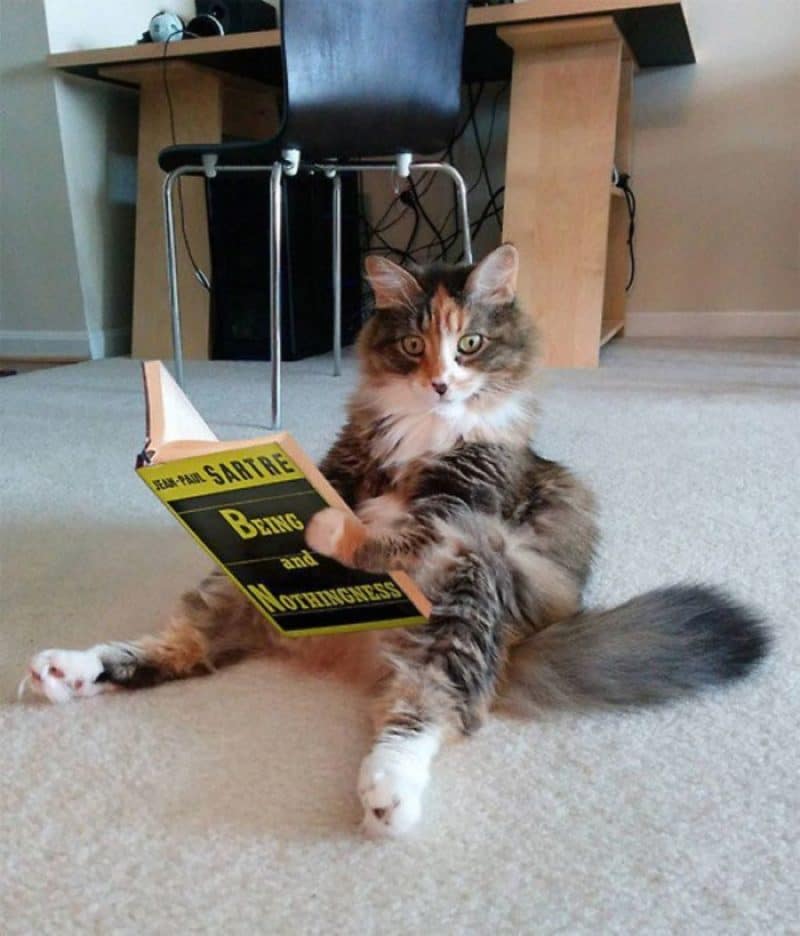 It seems like their life is all about sleeping and grooming, grooming and sleeping, but that's just the part we see. Deep down, their heads must be filled with existential thoughts and questions – what is their place in this world? Is their only purpose to sleep and groom all day? What's the meaning of life?