Maximum comfort unlocked
Did anyone say small and cozy places? This isn't a box nor a bag, but it seems as if this cat has unlocked the secret to a happy life. Just take one look at his small face tucked into this furry shoe – it says it all. If it was my shoe, I could never bring myself to disturb his peaceful nap, which means I'd just give up on this shoe.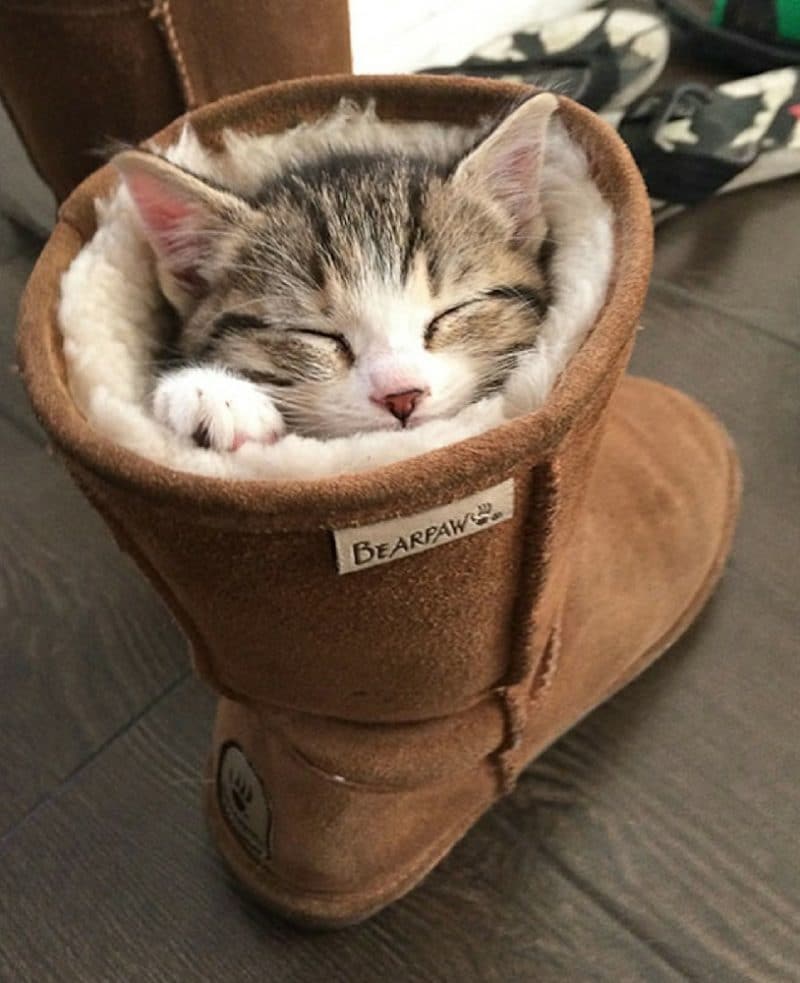 Another possible solution is to buy another pair of these boots and let him have the old one. Of course, it's safe to assume the cat would prefer the one you're wearing – they're attracted to our scent because they want to feel close to us – and so this could go on and on, whenever you'll buy a new pair, the cat would take over it.