Van Gogh self portrait
Dutch painter Vincent van Gogh is one of the most influential figures in the history of Western art; he belonged to the post-impressionist movement, and some of his most famous paintings include The Starry Night, The Potato Eaters, the landscapes and flower paintings, and his numerous self-portraits.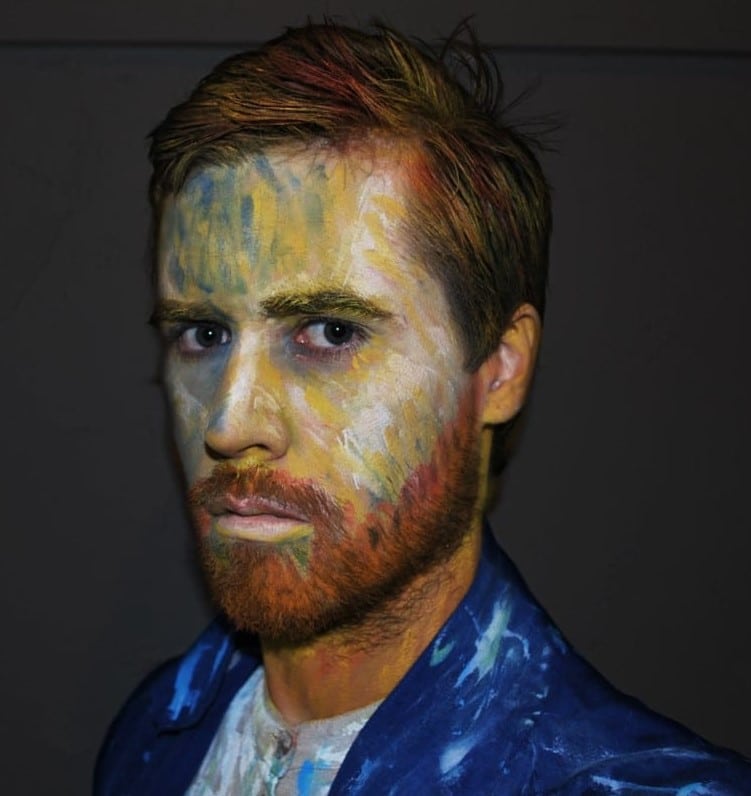 One of the unique characteristics of his paintings was his technique of visible brush strokes, and this guy has managed to recreate Van Gogh's brush strokes beautifully. As many artists, Van Gogh didn't receive much recognition during his life, and only became famous after his death. Today, everyone has heard of the painter, but during his lifetime, you wouldn't see anyone dressed as Van Gogh for Halloween.