The Little Mermaid on land
Any Disney princess makes an ideal Halloween costume, whether it's Bell from The Beauty and the Beast (which could also be a couple's costume), Cinderella or The Little Mermaid. However, most girls who dress as Ariel choose to go as the mermaid version – not the human version. As you might recall, Ariel gives up her voice in exchange for human legs, and goes through a life-changing experience on the shore.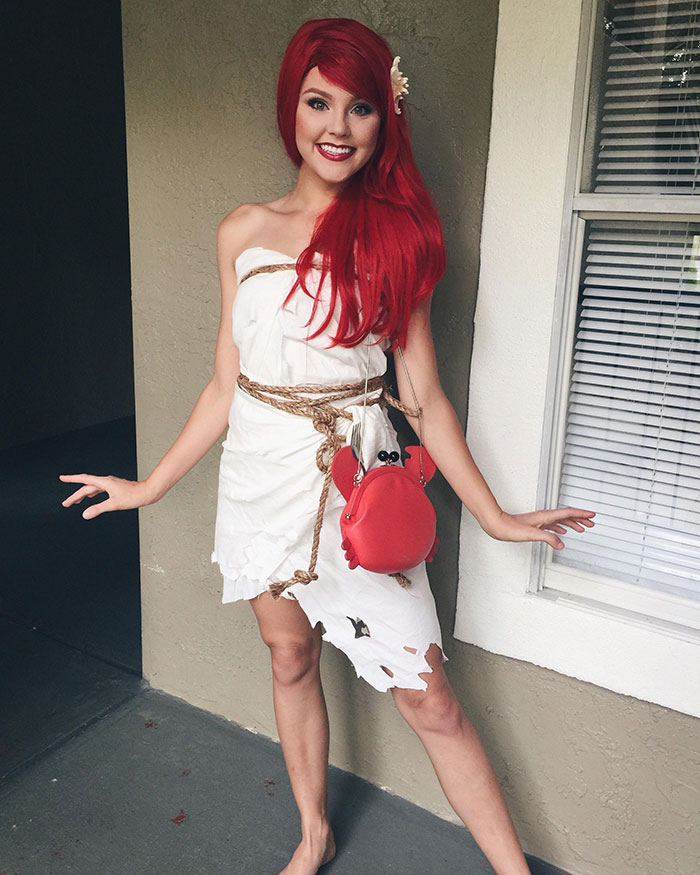 The Little Mermaid costumes might not be the most original, but this girl gave her own, unique twist to the costume. What makes this costume deserve our attention is her attention to details: the red hair that's exactly the right shade, the ropes holding Ariel's improvised dress and the best part – the crab purse that represents Ariel's loyal friend Sebastian.