Universal Health Care
Get it? She's universal health care! More often than not, the best costumes are the ones that aren't obvious and require an explanation. It took us a couple of minutes to figure out this costume, and it was worth it. Whether or not you agree with the idea of universal health care, you have to admit this is a unique costume.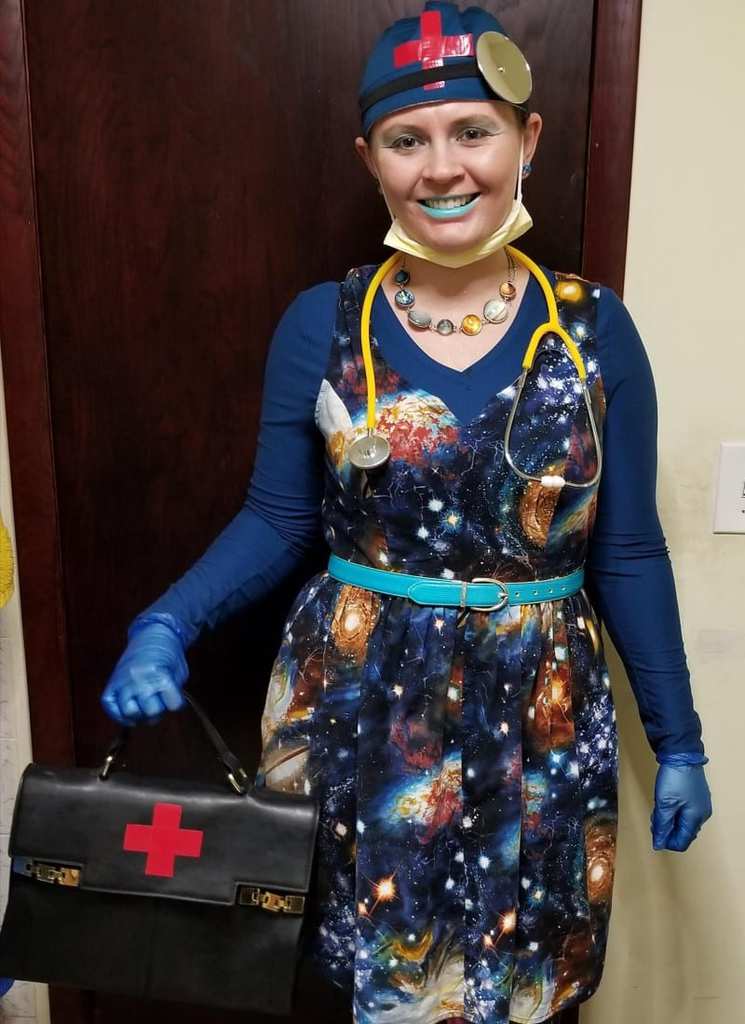 This woman is wearing a dress with a pattern of the galaxy – the universe – complete with a doctor's stethoscope, a medical briefcase and other medical accessories. We have no idea how she came up with the idea – perhaps she's a doctor, and this is an issue of concern for her – but it doesn't matter, either way, it's a great costume.