The Cow Jumped Over the… Trampoline?
Thanks to technology, children have so many ways to entertain themselves these days. There's PlayStation, X-Box, Wii, computers, Nintendo, and so on. With all the consoles, there are thousands of games to choose from. While video games are great, sometimes nothing beats a good old fashion trampoline.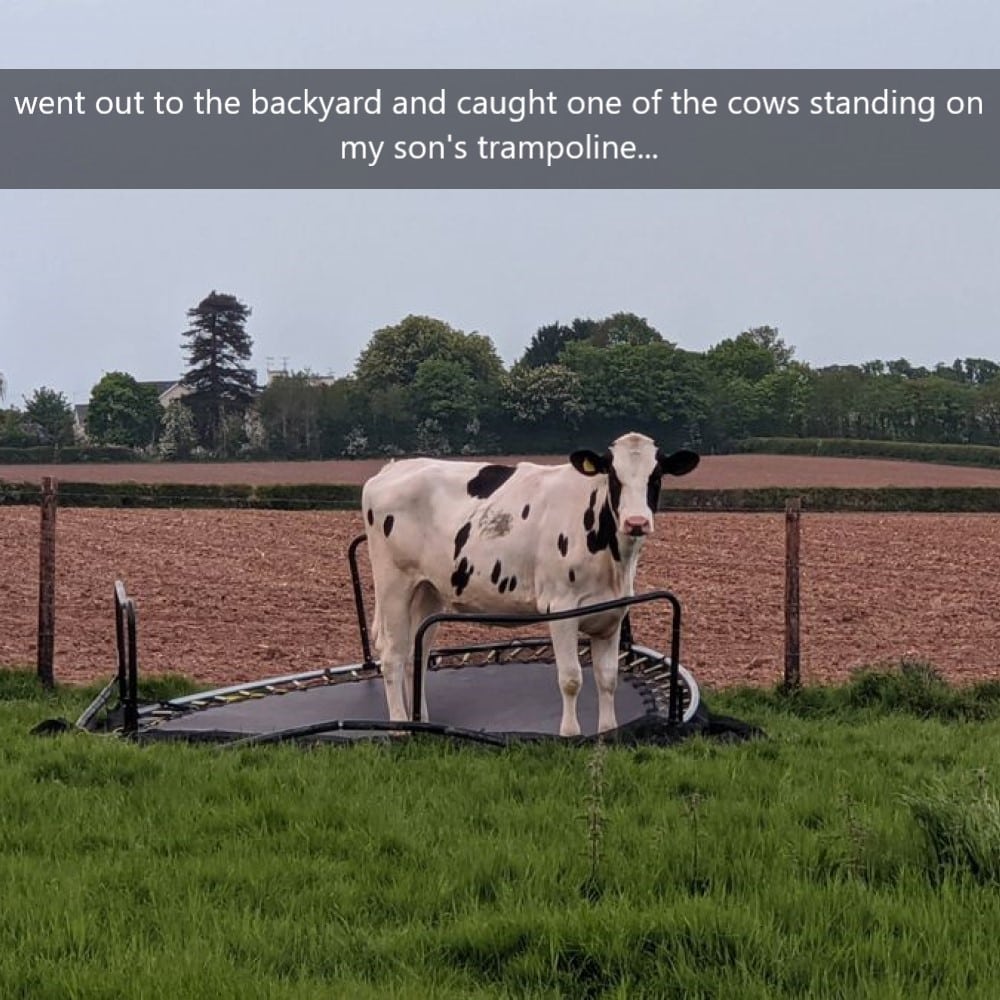 Trampolines are so fun, the problem is, sometimes your cow might think the trampoline is a good idea too. Be sure to coordinate with your cow so you each can have a turn on the trampoline! Look at that face. Doesn't it look like she's saying, 'um, it's my turn right now' or 'what are you looking at'?