Frozen Eggs, Anyone?
You know when you wake up in the morning excited for breakfast? You get out of bed, make yourself a fresh cup of coffee and you think to yourself, 'what should I have for breakfast this fine morning?' Then, you remember that you bought a dozen eggs the other day and a couple of fried eggs sound perfect to start the day with.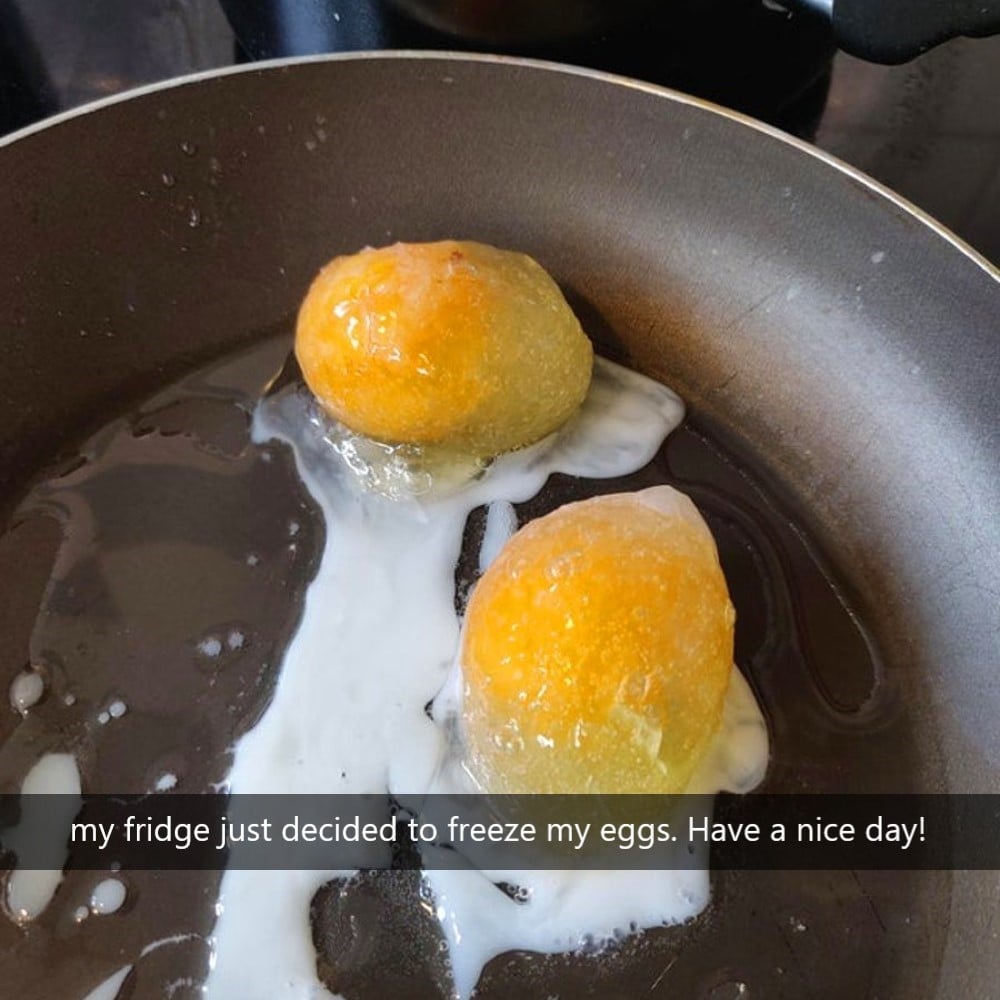 Imagine then you open the carton, crack up a couple of eggs, and find this. Few items are more appetizing in this world than frozen eggs, am I right? Either the refrigerator thought it was a freezer, or the eggs were right next to the vent for this to happen. Either way, it's unfortunate but a bit funny.