It's a Bird, It's a Plane, It's an Umbrella
You never know when the weather will turn on you. Mother Nature is fickle. One moment it can be sunny, bright, and in the mid 70s. You're outside enjoying some rays of sun, when all of a sudden the clouds start to form. You sense the air change, you start to feel the drops of rain, and you run to your car to grab the handy umbrella conveniently placed in your trunk.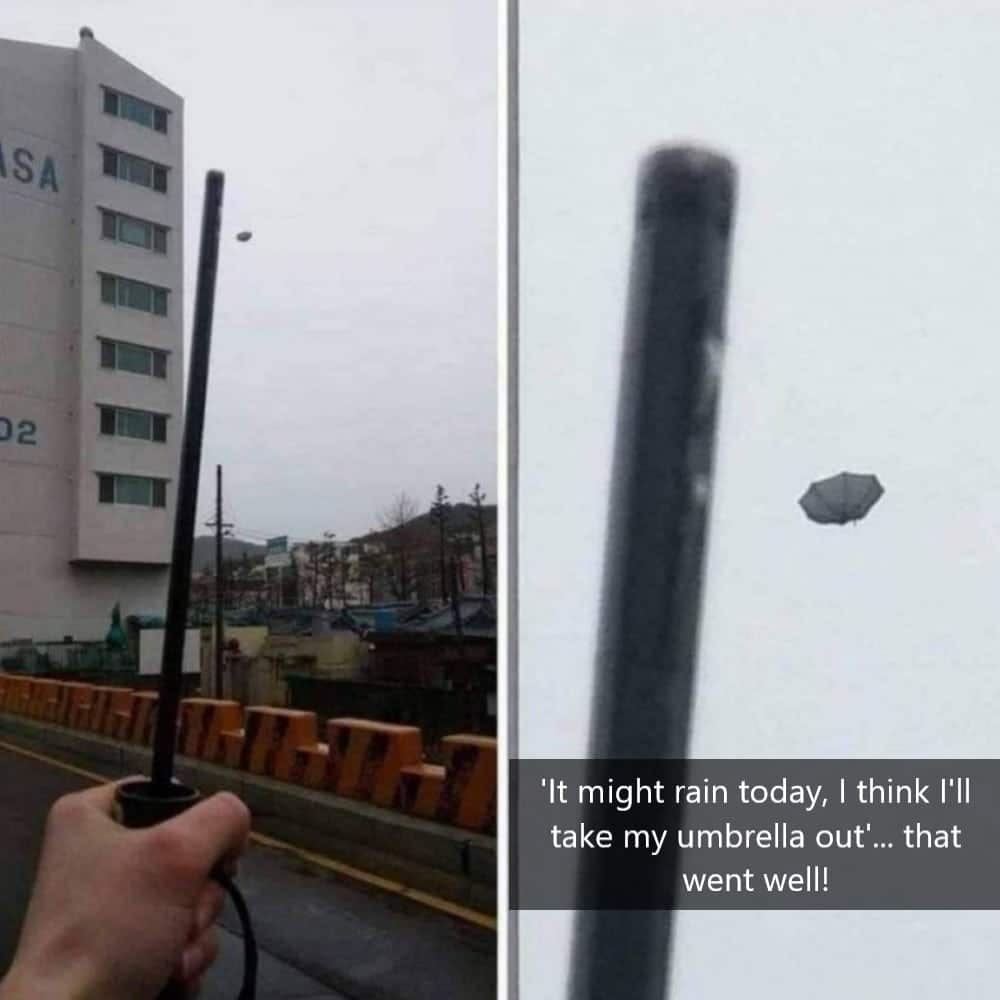 The problem for this person was not that the umbrella was misplaced. They were smart enough to bring an umbrella with them. The problem was that it needed to be replaced! One gust of wind and off the top went. Maybe it wanted to pretend it was Marry Poppins.