Scarlett "The Rock" Johansson
We conclude our list with this humorous mistake from Google. Google has changed the world as we know it. The internet, which enables Google to thrive, has changed the world. At the click of a button, we have more access to information than someone 100 years ago had in an entire library. However, that also means that some of this information isn't necessarily correct.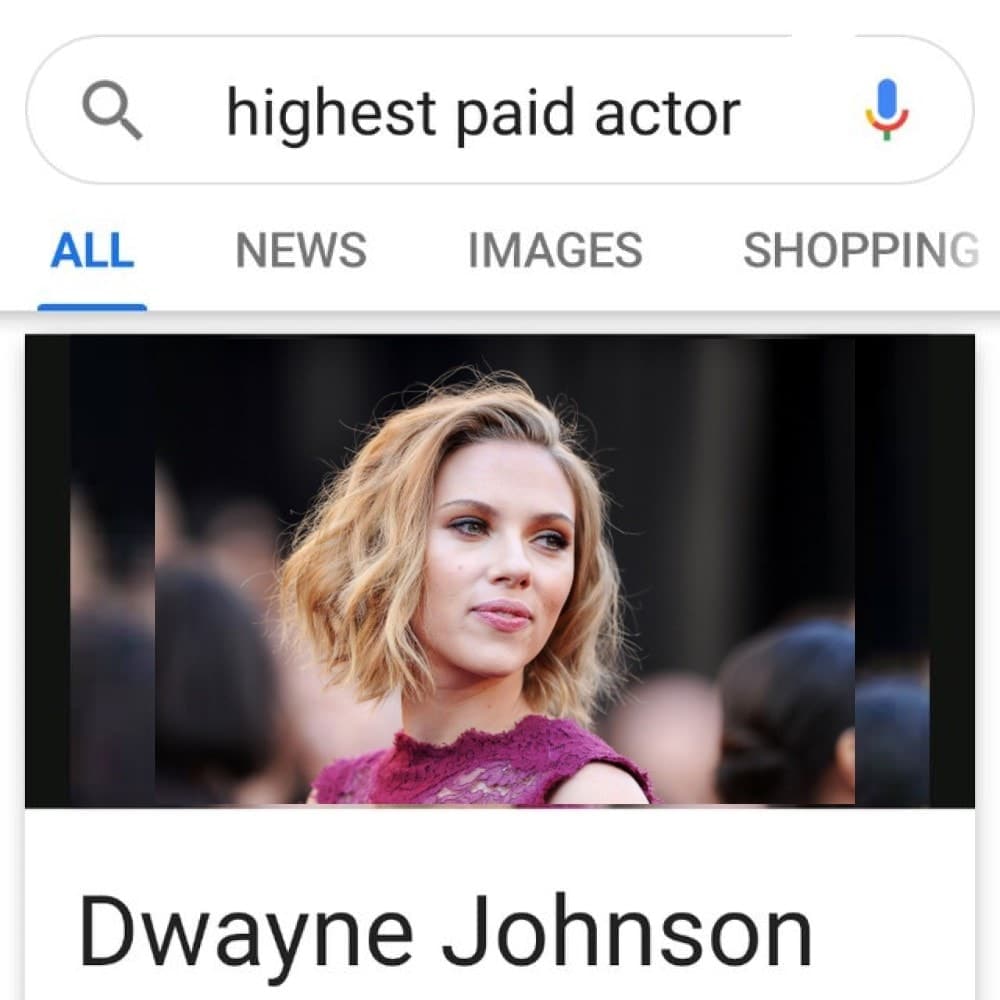 This person looked for the highest-paid actor on Google. It populated the name Dwayne Johnson and brought up a picture of Scarlett Johansson. Either that or The Rock had a huge makeover and didn't tell anyone! The moral of the story, make sure you do your research rather than believe everything at first glance.