To infinity and beyond
This girl and her father used a deer's antler and a fishhook to create the infinity symbol – the universal mathematical symbol that represents the concept of infinity. To us, it seems as if this could only symbolize one thing for them: the bond between them is infinite and unbreakable.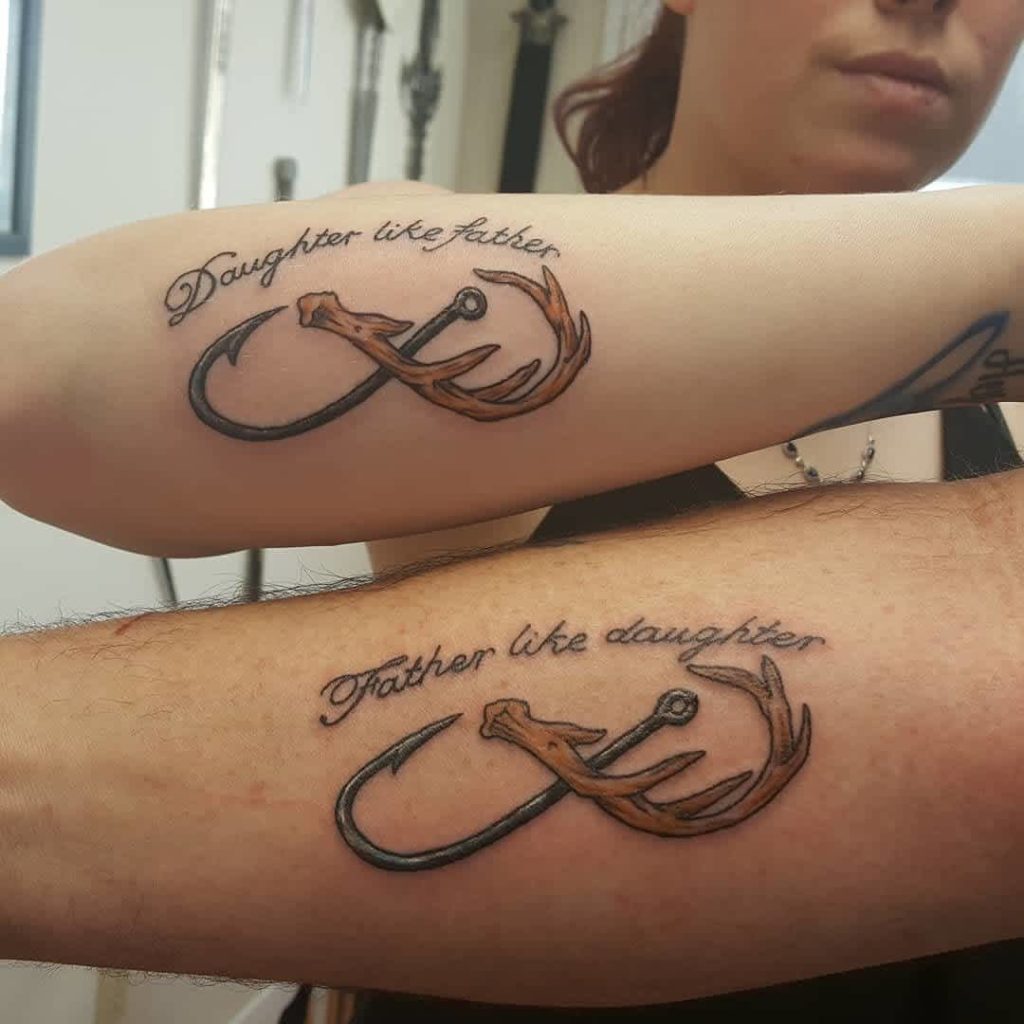 However, while the infinity symbol is quite a common tattoo choice, these two decided to give it a twist – they added a fishhook and an antler, probably to celebrate their love for the outdoors. That's often something we pick up from our parents – our parents are the ones responsible for taking us camping or hiking and teaching us to enjoy and appreciate nature.