Home Is Where the Hair Is
This next sign encapsulates the heartwarming chaos and unmistakable presence of our furry companions. It's a charming reminder that amidst the occasional mess, there's an undeniable bond that transforms a mere dwelling into a place of unwavering comfort and love. Our dogs' shedding fur becomes a testament to their constant presence, a living testament to loyalty and companionship.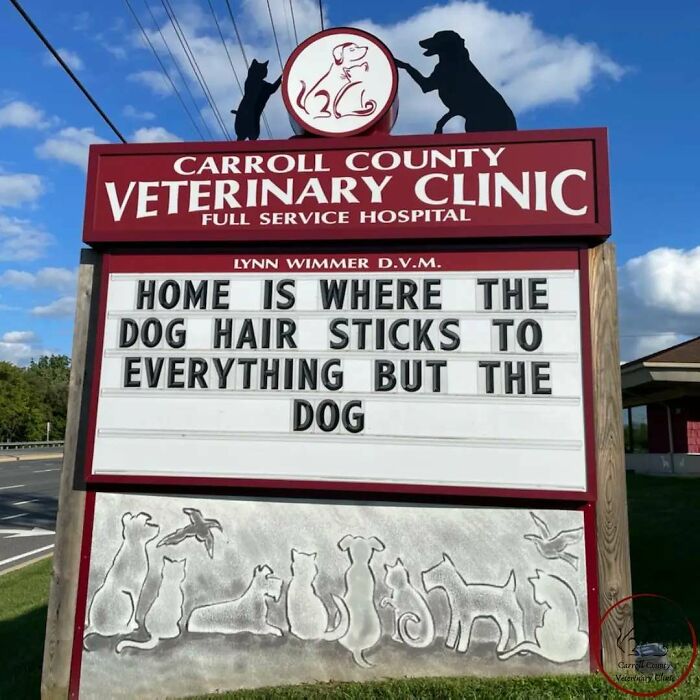 While it may require regular cleanup, these tiny reminders are the price we willingly pay for the warmth, joy, and unwavering devotion our four-legged friends bring into our lives. At the end of the day, it's not the pristine interiors that define a home but the delightful mess and the furry friend that makes it whole.