Ah, college. That time in a person's life that is full of studying hard, partying harder, and making life-long memories. There are a lot of "firsts" for people when they go off to university, and many people feel the need to share them online with others. But what if a story is too embarrassing to share? That's where the wonders of anonymous posting come in! College Confessions runs a Twitter and an Instagram account where university students across the country can anonymously share the cutest, strangest, and most embarrassing stories from their college experience. We've singled some of our favorites, so buckle up and get ready for some juicy stories.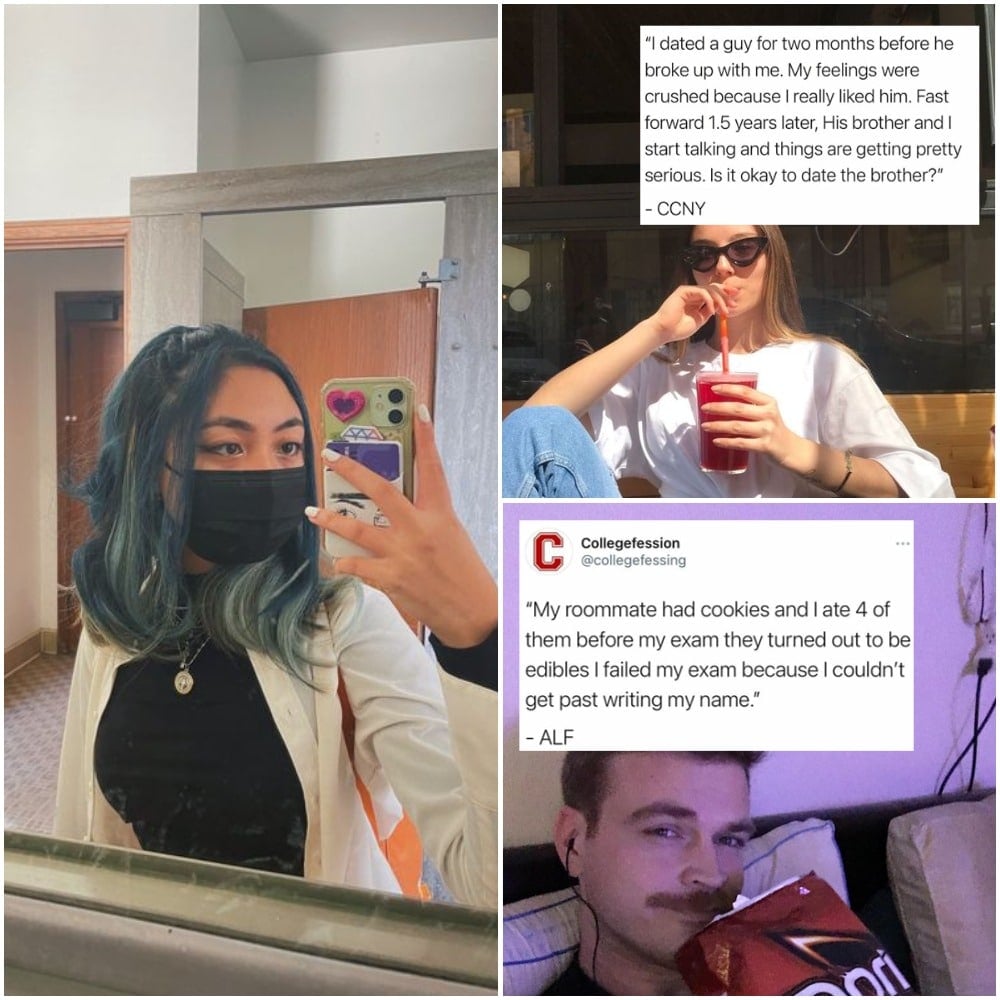 #1: Respect Your Elders
This anonymous confession is actually very sweet. This UCONN student confessed that they go over to their elderly neighbor's house more than they have to because they get the feeling that he's lonely. They noticed that this older gentleman was always looking for someone to talk to when he went outside, and they decided to do something about it.
They now make excuses to go over and chat. Usually, they'll ask for help with really easy problems to give this guy something to do and make him feel needed. That's a very sweet extra effort from someone so young! Hopefully, they'll eventually just go over to chat instead of having an excuse to go over for help. We're sure this elderly neighbor would love having them over for coffee!