Fake It 'Till You Make It
Let's face it. Everyone exaggerates at least a little bit on applications and resumes. It's human nature! Don't worry, we won't tell anyone. This person had to anonymously get their secret off their chest, though. They openly admitted that they straight up lied on most of their application to the University of Pennsylvania, and it paid off.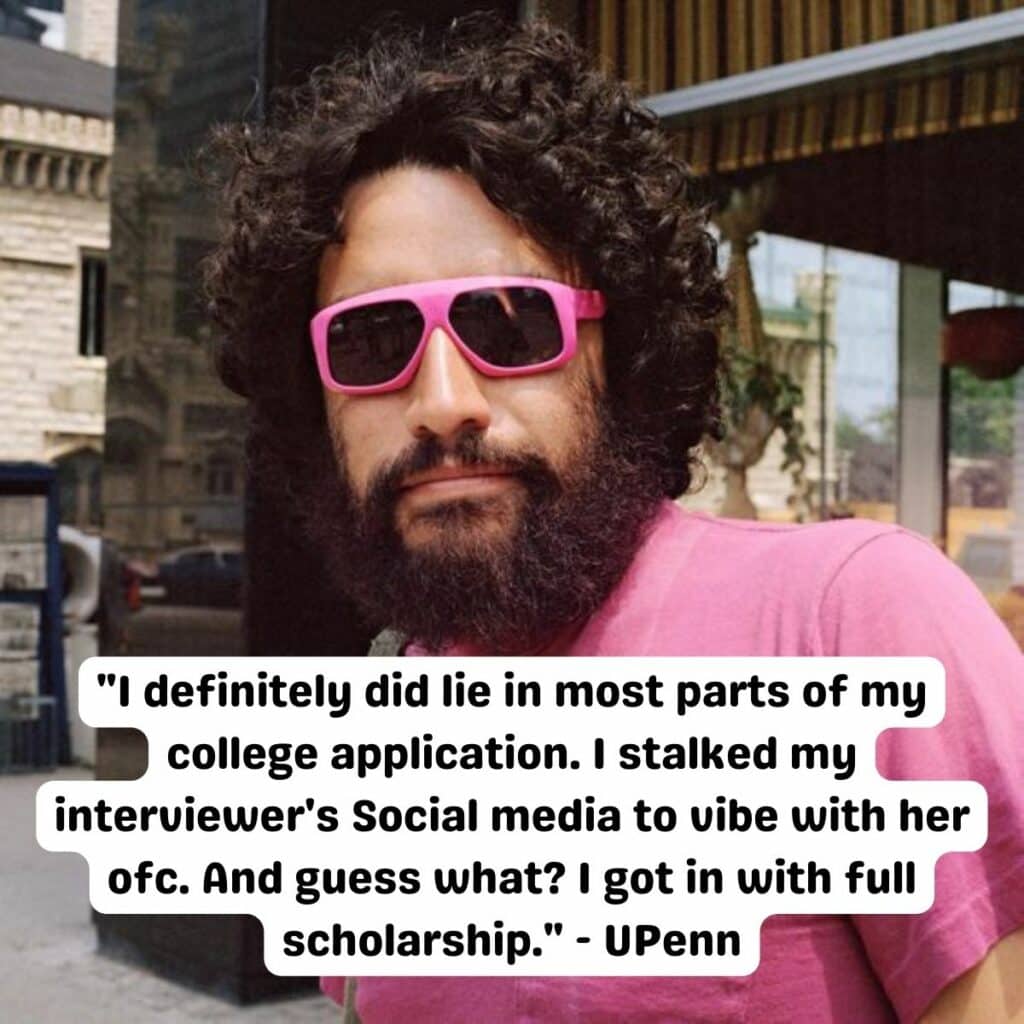 On top of lying, they took it one step further. They made sure to stalk their interviewer's social media accounts to get a vibe for what she was like. That way they were able to kick the interview out of the ballpark and make a lasting impression. All this deception paid off because they got into the school, but we wonder if it was worth it to them.