Everyone knows that there is no greater symbol of American sovereignty than Walmart. It is no secret that the American people love shopping malls and department stores, but there is nothing quite as weirdly wonderful as Walmart. There is a saying that some people choose to spend a little bit more to shop at Target just so they can avoid the strange people who shop at Walmart… And we're beginning to understand why. The website, 'People of Walmart' is an online haven for people who feel the need to post all of the uniquely strange people and situations they have come across in Walmart. We decided to compile a list of different posts from this website to showcase the truly mindboggling things people see when they shop at Walmart.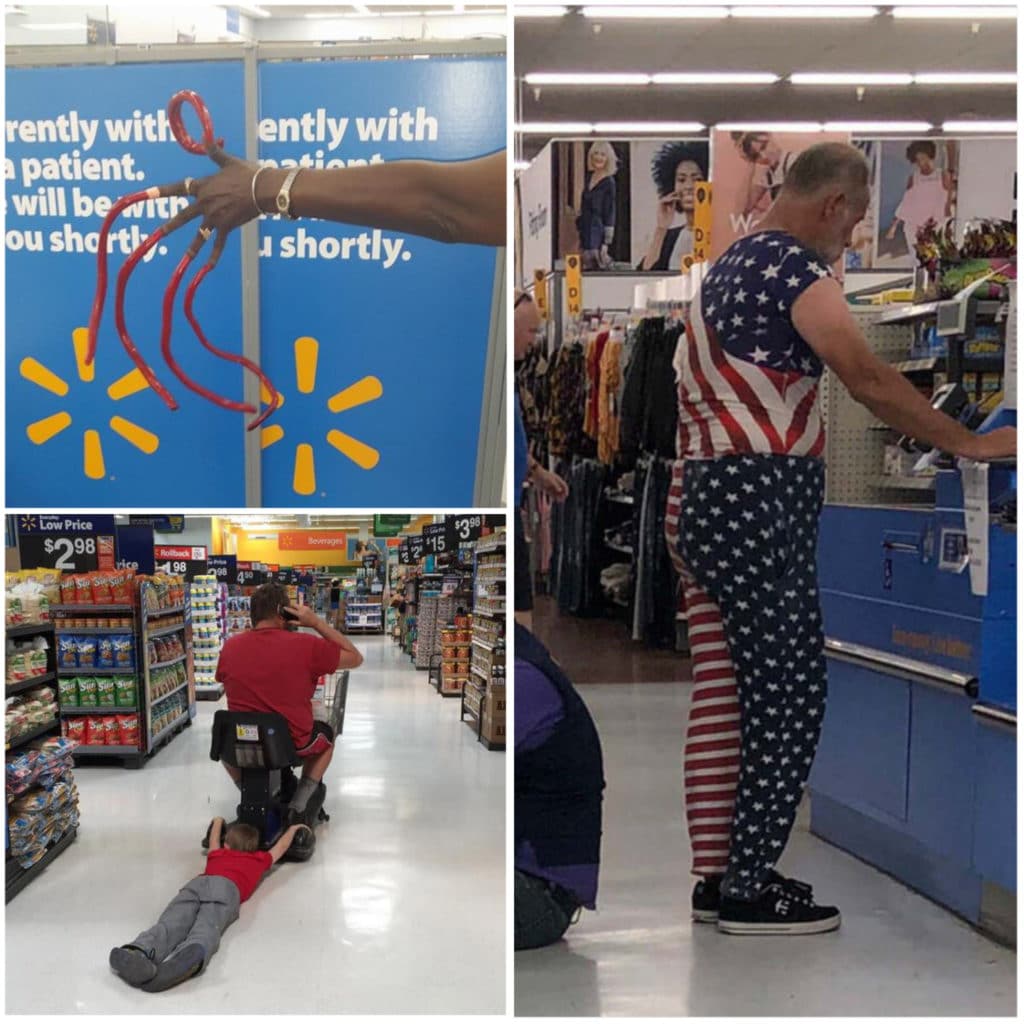 #1: That's a Lot of Hair
When it comes to our hair, we are all very protective over it. Whether we like to admit it or not, our hair is a very big part of our personality and our appearance. And whilst some people might not agree with the way someone styles their own hair, it doesn't matter, because it is their hair and their choice.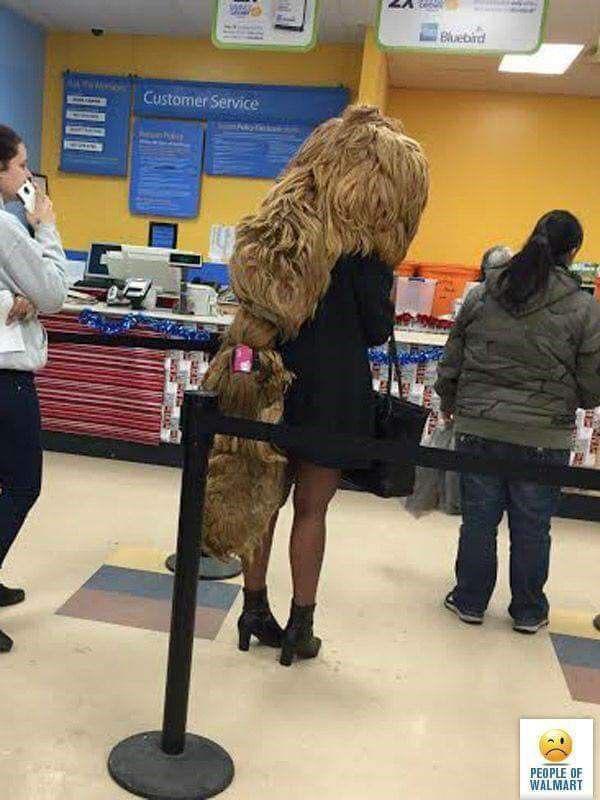 And judging by the looks of this photo, we're pretty sure that this person's hair is their biggest asset. We can't even begin to understand how heavy, hot and uncomfortable this wig must be… But hey, it isn't up to us to decide whether this person should wear it. And to be honest, we wish we had this much confidence to wear whatever we wanted in public.