Today we're sharing some beauty with you. We're featuring the most beautiful fish in the world. We searched high and low to find only the most beautiful fish you could possibly see from all over the world.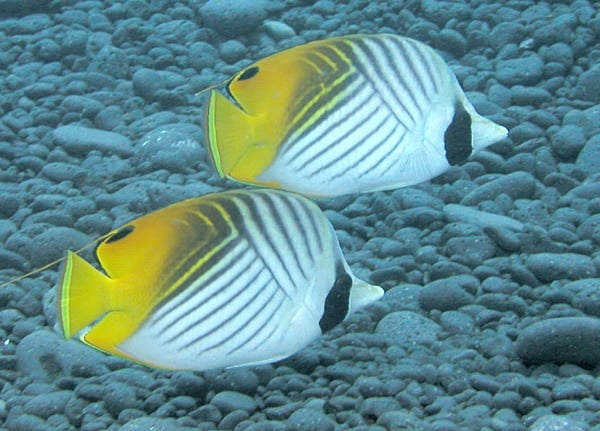 Threadfin Butterflyfish
This is a beautiful fish that you can have in your aquarium. The beautiful colors work well with other beautiful fish in your aquarium. The body is typically a pearl white color with black perpendicular lines on it.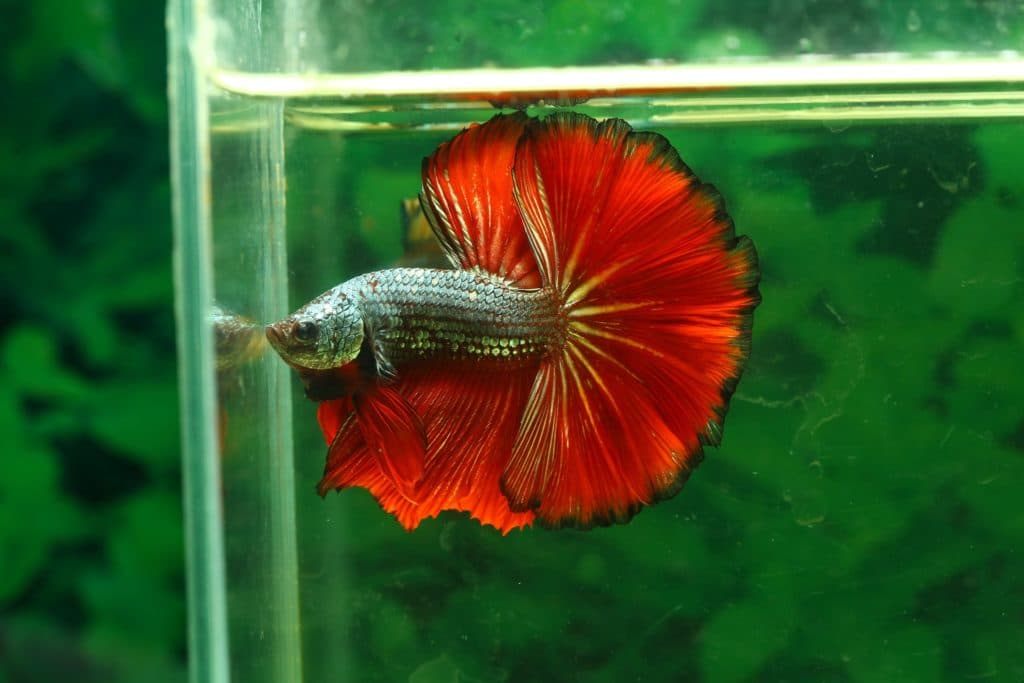 Betta Fish
The betta fish can be found at most pet shops to enjoy as a pet at home. Betta fish need to be housed alone or they'll fight to the death. Betta fish come in a variety of shapes and colors but are most known for their slender long body with a fluffy tail.
Regal Angelfish
With so many varieties of angelfish out there, it's no wonder the regal angelfish made our list. This is another beautiful fish that you can have as a pet in your home aquarium. Regal angelfish will grow up to 10 inches in length and exhibit some of the most gorgeous colors for you to enjoy.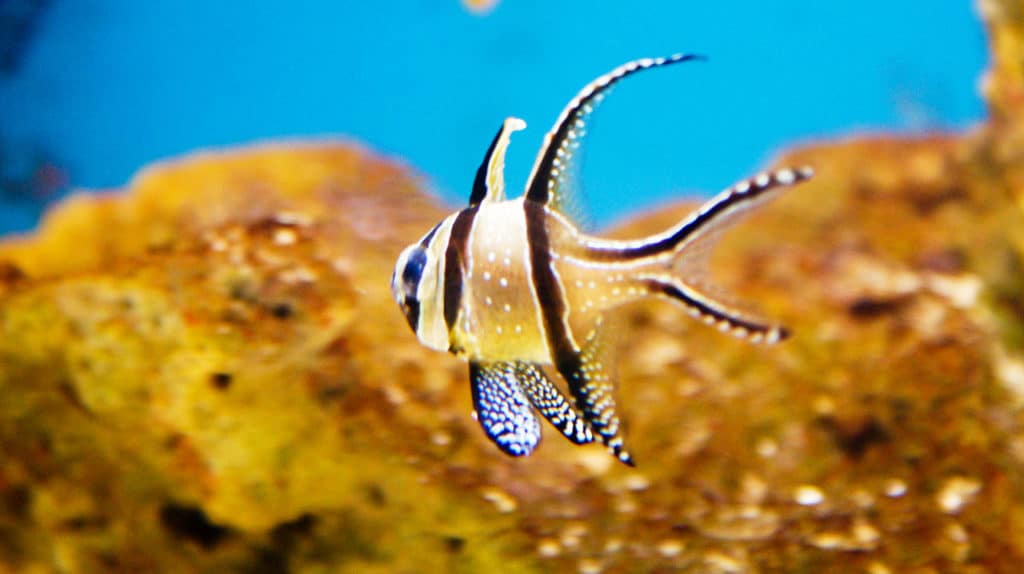 Banggai Cardinalfish
This beautiful fish may lean towards the weirdest looking fish side of things. The Banggai cardinalfish is native to Indonesia but has quickly become a popular at-home aquarium favorite. You'll want to keep these fish in groups of 10 in an aquarium as they're a social species of beautiful fish.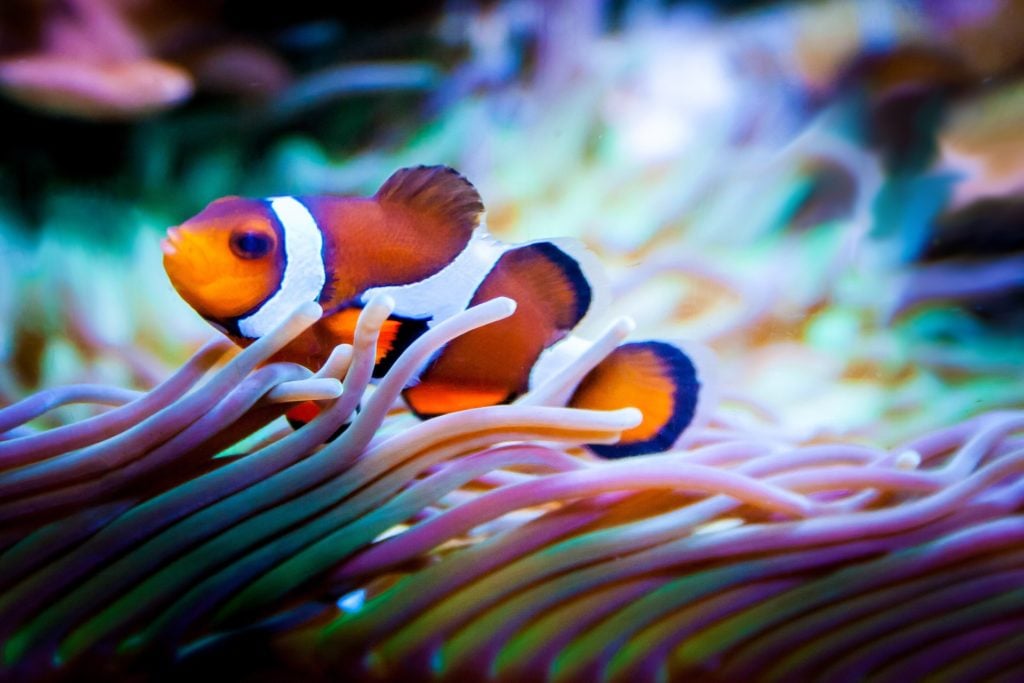 Clownfish
We just had to include the clownfish in our list of the most beautiful fish around the world. The clownfish has grown in popularity since the film "Finding Nemo" was released. Clownfish have a vibrant orange and white striped body with black outlines that really make their colors pop.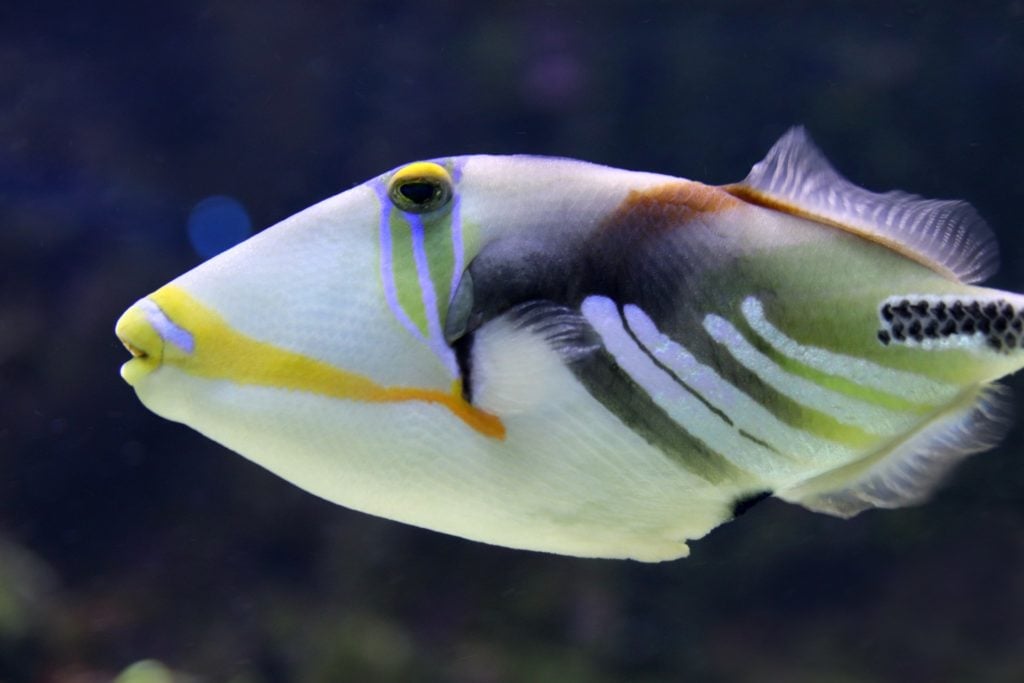 Picasso Triggerfish
This fish has the perfect name because it resembles something that we'd picture Picasso painting. The various colors and patterns make this fish something fun to look at. The beautiful fish is something that many fish owners enjoy having in their home aquariums. They are native to the Pacific Ocean.
Lionfish
The lionfish is so beautiful to look at and is often a home aquarium choice for anyone with a saltwater tank. This fish is also known as Dragon Fish, or Tiger Fish, and can be found in the wild in the Pacific Ocean.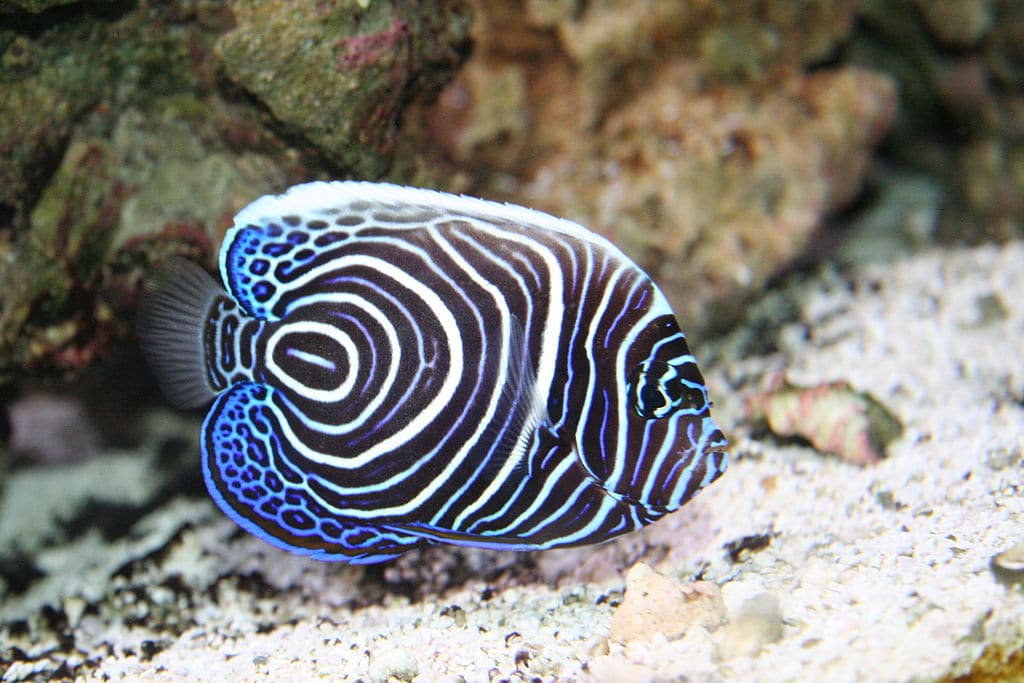 Juvenile Emperor Angelfish
This unique fish species actually change colors so much once they reach adulthood that it took a while for people to realize that the Juvenile Emperor Anglifhs was the same as their adult counterpart. This fish can grow up to 15 inches but typically only grows to 12 inches.
We hope that you enjoyed our list of the most beautiful fish in the world. Perhaps you learned something new about the fish we have in this world, or perhaps you found a new favorite fish. Either way, we're glad that you enjoyed our beautiful fish post and hope that you come back to find more beautiful animal features in a couple of weeks.