Like father like daughter
We don't know for sure what's the meaning behind this tattoo, but allow us to take a guess: this father and his daughter share a mutual love for handy-work. They like fixing, building and using their hands, and they must be pretty good at it if they've decided to put it on their bodies. This is definitely something the girl learned from her father, and we think it's great he's taught her such useful skills.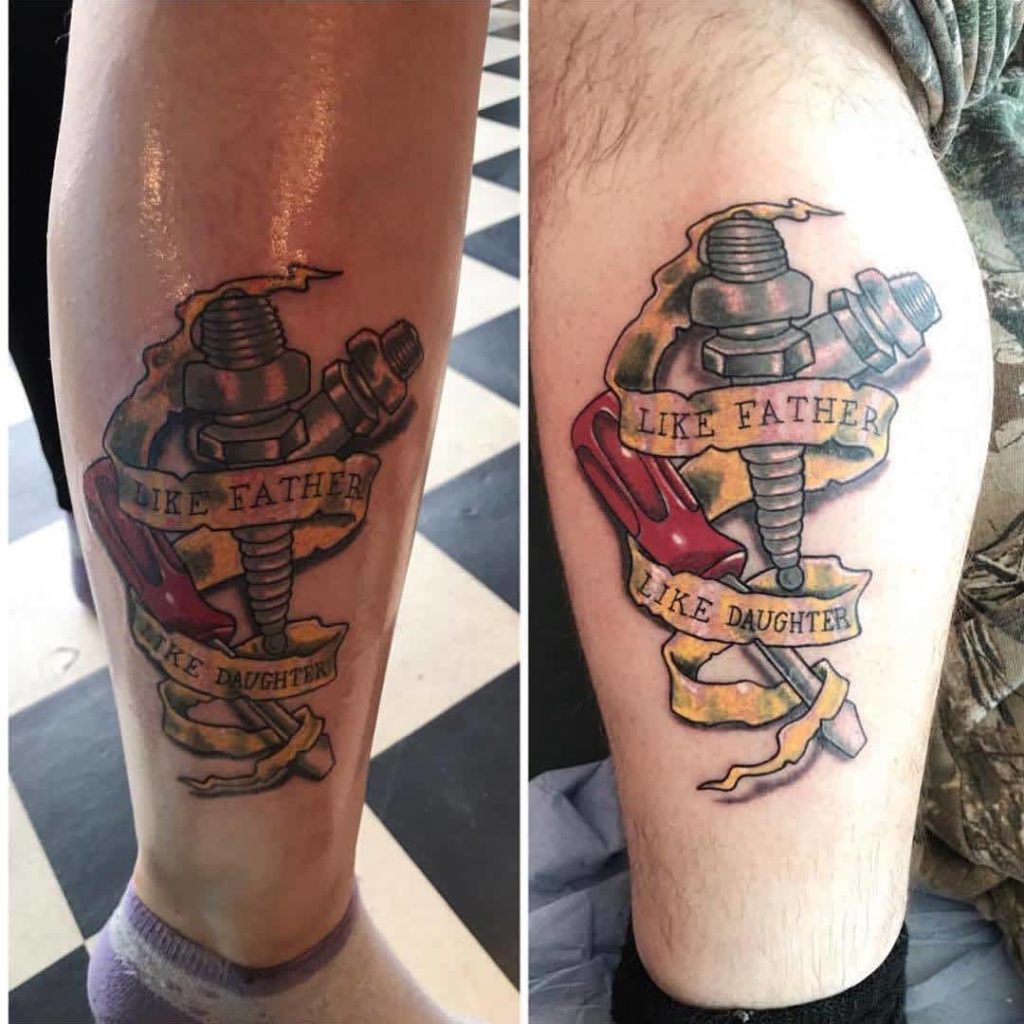 It seems like they got matching tattoos at matching spots on their leg, and to commemorate their shared hobby, they wrote "like father like daughter." Indeed, like father like daughter. It must be a happy surprise when your kid takes on your likings and hobbies, and this father must have been over the moon when he realized his daughter shares his interests.