Día de Muertos tattoos
It seems as if this father and daughter got a matching tattoo of a father and daughter with a twist – a Day of the Dead father and daughter. The term Calavera (or 'sugar skulls') refers to an artistic representation of a decorative human skull made of sugar or clay to celebrate the Mexican tradition of the Day of the Dead. They can take on different shapes and colors.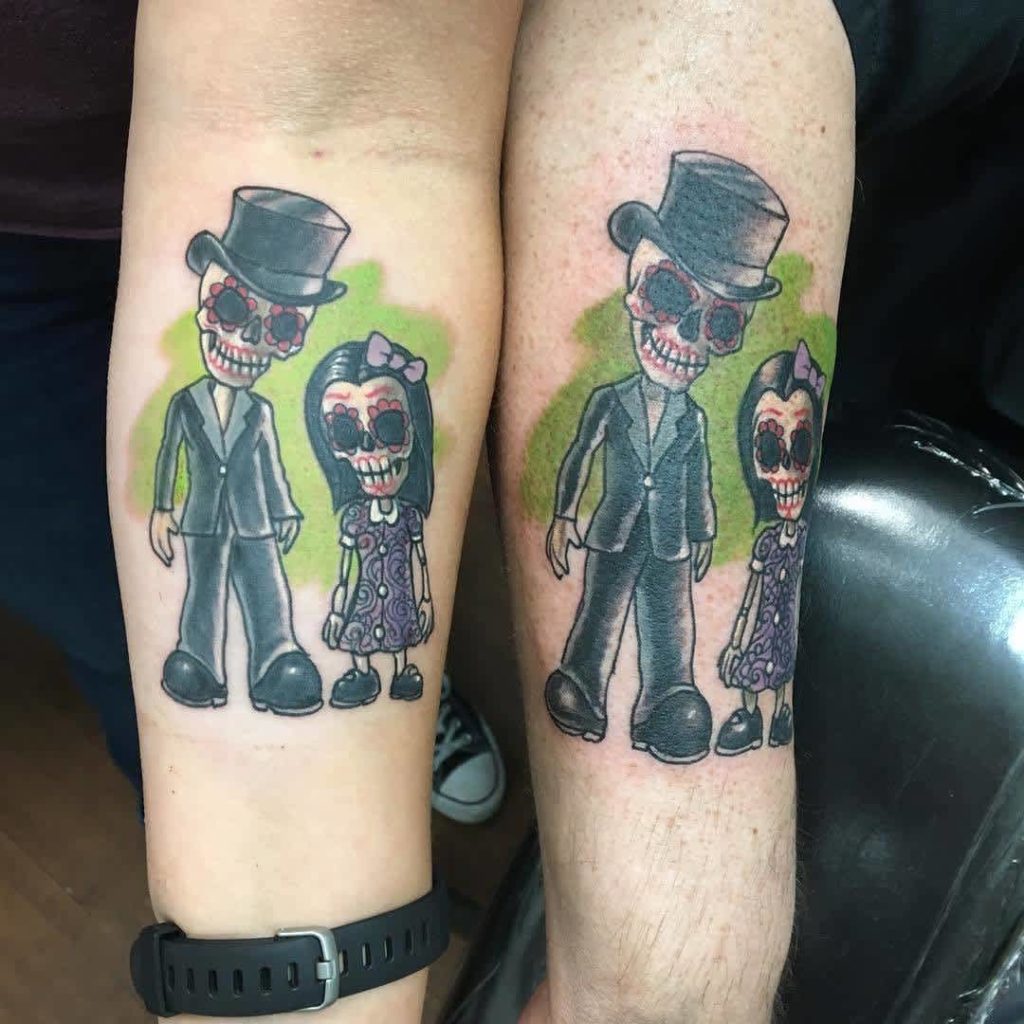 This father and his daughter got matching Día de Muertos-themed tattoos. We don't know whether or not they designed the sketches, but we love them. While most tattoos on the list are quite sentimental, this one is more fun and a little bit quirky – in a good way! Who said tattoos had to have sentimental meaning to them?