#22: How Do You Like Your Coffee?
Have you ever been in a situation where someone has asked you how you like to eat or drink something, and you just went along with whatever they were having because it felt rude not to? Well, the longer you go on with a lie like this, the longer you're going to have to drink or eat things you don't like.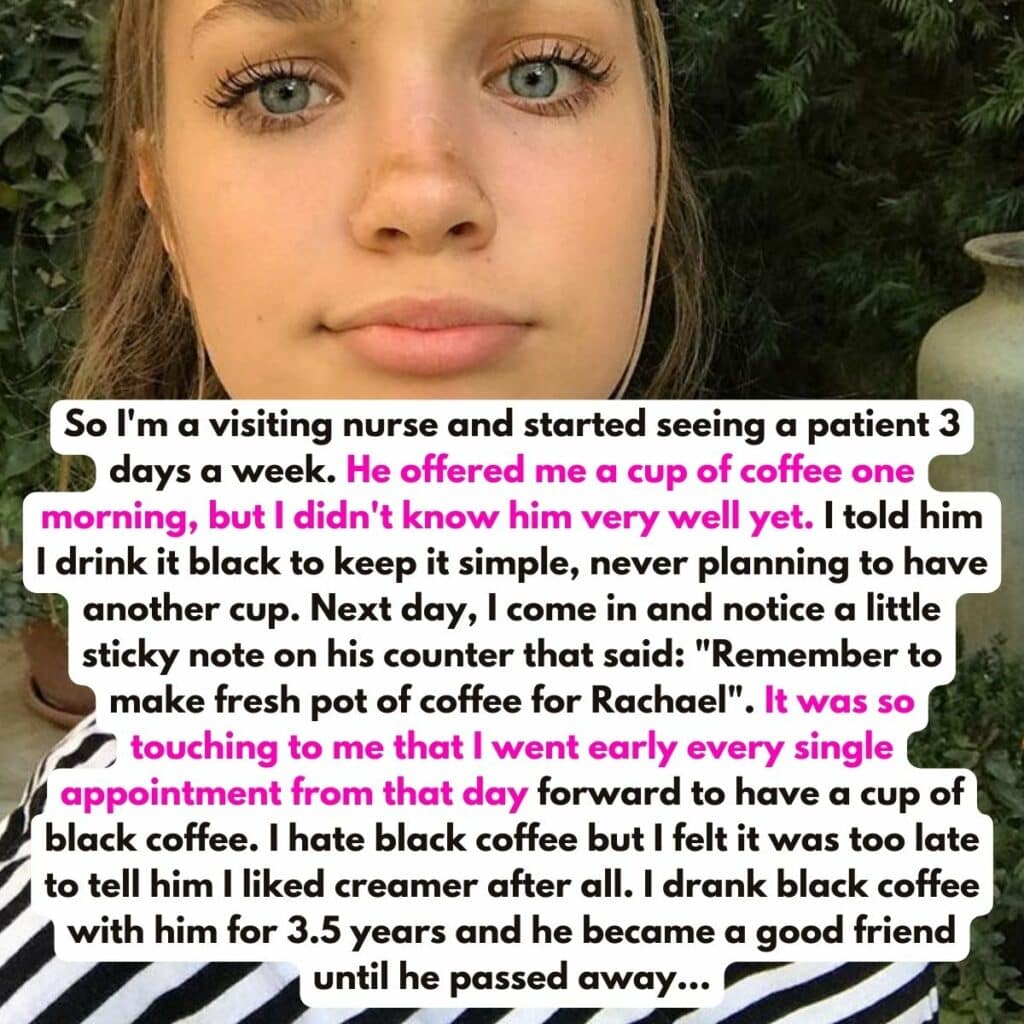 At first, this nurse just said she drank black coffee to be polite, but after she realized how sweet her patient was for thinking about her coffee order every appointment, she resigned to drinking black coffee for as long as he was her patient. Sometimes it is small gestures like this that make a big difference in someone's day.