Today we're featuring some of the most interesting animals that live in Hawaii to help you learn more about the animals that call this island a home. Hawaii is a fun place to visit and features a variety of wildlife and other fascinating sights to see!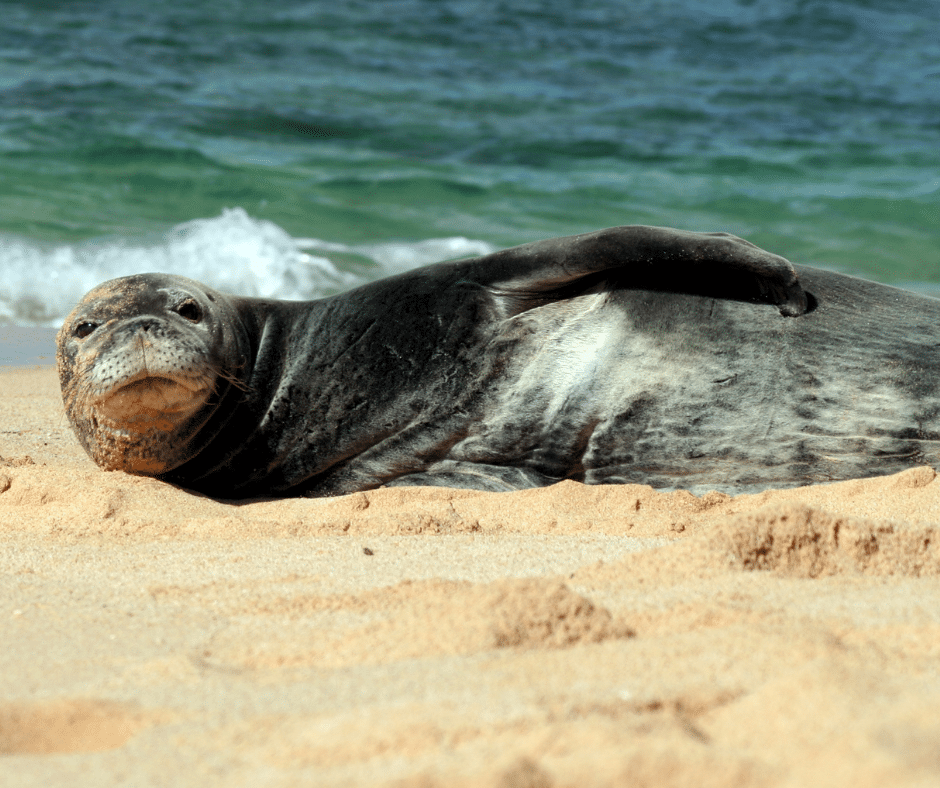 Hawaiian Monk Seal
This is the state mammal of Hawaii and is one of two mammals that are native to the Hawaiian region. Since these seals almost went extinct in the 60s there more difficult to spot while visiting the islands.
The best chance of seeing a Hawaiian monk seal during your Hawaiian vacation is to go on a guided tour. This will give you a higher chance of seeing these rare seals in the sea.
Hawaiian Hoary Bat
This is a different species of hoary bat than those that you can find in other regions of the world. They are the second mammal that's native to the Hawaiian islands.
Hawaiian Green Sea Turtles
While it is illegal to touch these green sea turtles, yes it's true! You could get up to a $2,000 fine for touching one of these protected species! It's still fun to go visit them during scuba diving sessions in Hawaii.
The Hawaiian Green Sea Turtles are known for swimming right up to people.
Humpback Whale
Most humpback whales migrate to this region of the world so that they can breed. That's why humpback whales are on our list of the most interesting animals that live in Hawaii. While whales may go extinct someday, for now they're a protected species.
Manta Ray
You probably have seen a sting ray at a local aquarium but what you haven't seen is a manta ray. The manta ray is way too large to reside in an aquarium. You can go out on an excursion to witness this interesting animal in Hawaii, but they cost about $100 for each trip.
Nene Goose
This is the state bird of Hawaii and is seen in the region when you're on vacation in Hawaii. The Nene Goose is actually the rarest goose in the world and gets to call Hawaii its home. You may see one if you're on the Big Island, or Kauai during vacation.

These are just some of the most interesting animals that live in Hawaii. We hope that you enjoyed this list and it has intrigued you to learn more about the wildlife one can find in Hawaii. There are plenty of other interesting animals and sights to see when you visit Hawaii.